Chicago police charge teens in death of congressman's grandson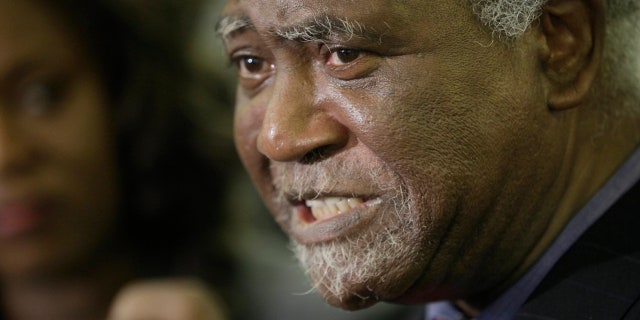 A 16-year-old boy and 17-year-old girl were charged Sunday with first-degree murder in the shooting death of an Illinois congressman's 15-year-old grandson following an argument over a pair of basketball shoes.
Javon Wilson, the grandson of longtime U.S. Rep. Danny Davis, was shot in the head Friday in his Chicago home.
Wilson allegedly knew his attackers, but the juveniles have not yet been identified. The two are expected to appear in bond court Sunday afternoon, The Chicago Tribune reported. Police took the teens into custody on Saturday.
Davis said he was told that a teenage boy had traded slacks for shoes with Wilson's 14-year-old brother, but thought better of the trade and went to Wilson's house with a 17-year-old girl. He said the pair forced their way in the house and argued with Wilson before the boy pulled a gun and fired.
Davis also said that his grandson was a victim of a world where gun violence has become commonplace.
"It's almost, just the way it is. People think nothing of it," Davis said. "Youngsters invariably say, 'I know a lot of guys who've got guns. I know a lot of girls who've got guns."
Davis added, "It becomes a part of the culture of an environment that has got to change."
Davis has been a member of the Democratic party for nearly 20 years. He was re-elected this month to his 11th term in the 7th Congressional District.
"The question becomes where does a 15-year-old obtain a gun? Who let the 15-year-old have a gun and under what circumstances?" Davis asked. "There's no answer for that except that the availability of guns is so prevalent in America to the point where you almost can't tell who has a gun" anymore.
Chicago has seen an increase in shooting and homicide numbers in recent months. August was reportedly the deadliest month in the city in nearly two decades.
The Associated Press contributed to this report.