Chicago man stabbed 25 times, partially disemboweled by brother-in-law, official says
A Chicago man stabbed his brother-in-law at least 25 times on a city bus, partially disemboweling him in front of shocked riders, officials said Saturday.
Darnell Scott, 37, attacked his brother-in-law with a 2-inch pocket knife while the two were on the CTA bus on the city's South Side around 6:30 p.m. on Thursday, The Chicago Tribune reported.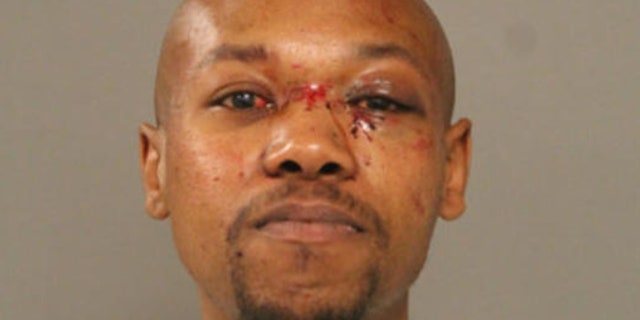 The attack took place after Scott got on the bus and walked past his 50-year-old brother-in-law without saying anything, Assistant State's Attorney Craig Taczy told a courtroom Saturday. When the brother-in-law approached Scott, the men got into a fight with Scott punching and stabbing the man.
While Taczy did not say what caused the fight, an arrest report obtained by The Tribune said the brother-in-law told police he was hit after he asked Scott if he had previously sent people to "jump him."
Scott and the victim do not have a "friendly relationship," and hadn't spoken for some time despite being related by marriage, according to Taczy.
CHICAGO MAN ALLEGEDLY MUTILATES FATHER, POSTS SELFIES AFTER MURDER: PROSECUTORS
After the first punch was thrown, the two men later wrestled on the floor of the bus before Scott pulled out a knife and began stabbing the victim as some passengers recorded the brawl on their phones, the Tribune reported.
The brother-in-law, whose name was not released, was hospitalized in critical condition, but is expected to survive his injuries. Scott was arrested after getting off the bus, and later admitted to police he stabbed his brother-in-law, according to prosecutors.
Scott appeared in court Saturday, where he was denied bail and ordered to have no contact with the victim, according to the Tribune.