Charlottesville violence: Feds investigate whether suspect had help with planning
The feds are looking into whether James Alex Fields Jr., the suspect accused of ramming his car into a group of counter-protesters at a white nationalist rally in Charlottesville, Va., had help planning the alleged attack, a senior Justice Department official familar with the investigation told Fox News on Sunday.
The DOJ has opened a federal civil rights hate crime investigation into Saturday's crash, which killed one person and injured 19 others.
"The investigation is not limited to the driver. We will investigate whether others may have been involved in planning the attack," the official said, adding that domestic terrorism charges are possible as well.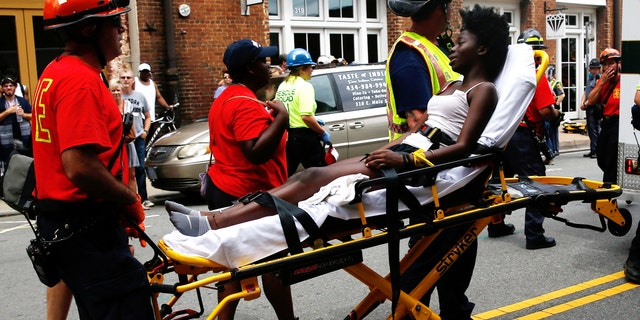 DOJ officials say domestic terrorism includes criminal acts that are dangerous to human life and appear to be intended to intimidate or coerce a civilian population. "Motive often is not clear, but we have enough evidence to be suspicious that the suspect intended to send a message and not just harm immediate victims," the DOJ official said, adding that "scores" of federal officials have been helping local law enforcement.
The crash is being investigated jointly by the FBI, the United States Attorney's Office for the Western District of Virginia and the Civil Rights Division's Criminal Section, Fox News is told.
A former teacher of the suspect said Fields had a keen interest in military history, Hitler and Nazi Germany. Derek Weimer recalled that school officials in Kentucky had singled out Fields in 9th grade for his political beliefs and that he had made comments that alerted his social studies teacher at the time to "deeply-held, radical" convictions on race and Nazism.
The violence and deaths in Charlottesville "strike at the heart of American law and justice," Attorney General Jeff Sessions said late Saturday. "When such actions arise from racial bigotry and hatred, they betray our core values and cannot be tolerated."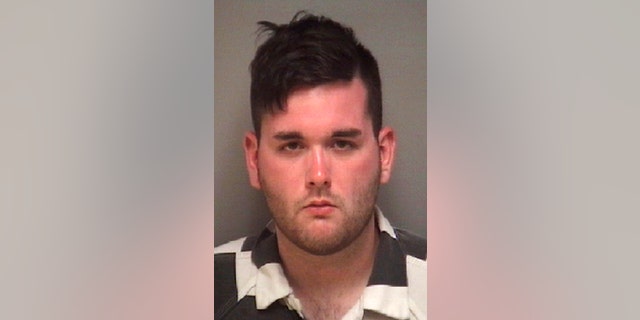 Police charged Fields, of Ohio, with second-degree murder and other counts after the silver Dodge Challenger they say he was driving barreled through the crowd. The impact hurled people into the air and blew off their shoes. Heather Heyer, 32, was killed as she crossed the street.
Hours later, two state troopers were killed when the helicopter they were flying in as part of a large-scale police effort at the rally crashed into a wooded area outside the city.
Sessions was in contact yesterday with FBI Director Christopher Wray, FBI agents on the scene, and law enforcement officials for the state of Virginia, the DOJ official said. He added that the length of the investigation would be "determined by the specifics of the matter being investigated. This is a large-scale investigation with multiple victims, scores of potential witnesses, and potential electronic evidence."
Saturday's chaos erupted as neo-Nazis, skinheads, Ku Klux Klan members and other white supremacist groups arrived for the rally. Counter-protesters were also on hand, and the two sides clashed, with people throwing punches, hurling water bottles and unleashing chemical sprays. Some came prepared for a fight, with body armor and helmets. Videos that ricocheted around the world on social media showed people beating each other with sticks and shields.
Virginia Gov. Terry McAuliffe declared a state of emergency, police in riot gear ordered people out of the streets, and helicopters circled overhead.
Those left standing after the crash scattered, screaming and running for safety. Video caught the car reversing, hitting more people, its windshield splintered from the collision and its bumper dragging on the pavement. Medics carried the injured, bloodied and crying, away as a police tank rolled down the street.
Fox News' Jake Gibson and The Associated Press contributed to this report.