Charlottesville suspect attacked in jail, official says
The man accused of killing a woman while he plowed a car into a crowd of counter-protesters at a white supremacist rally in Charlottesville, Virginia last year was assaulted in jail, officials said.
James Alex Fields Jr. was allegedly hit "twice on the left side of his body above his shoulders" on Oct. 22 by Timothy Ray Brown Jr., Col. Martin Kumer, superintendent of the Albemarle-Charlottesville Regional Jail, said in a news release.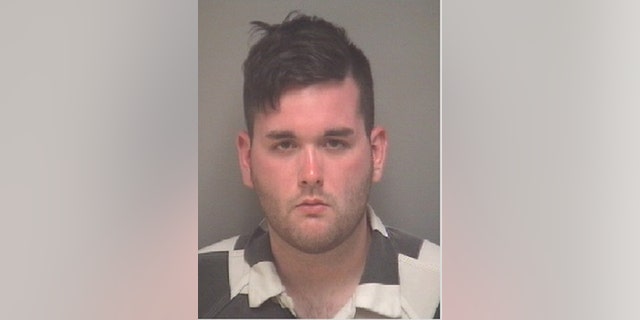 Brown was walking past a correctional officer when he allegedly assaulted Fields.
"At no time did Inmate Fields have an opportunity to defend himself or respond in any manner," Kumer stated.
Fields is facing first-degree murder, along with other charges, in the death of Heather Heyer on Aug. 12, 2017. The 32-year-old woman was counter-protesting the Charlottesville rally when Fields allegedly drove a vehicle into a group of people, leaving her dead and dozens of others wounded.
CHARLOTTESVILLE EVENTS MARKING ONE YEAR SINCE VIOLENT PROTEST
A friend of Brown's told The Associated Press on Friday Brown was a friend of Heyer's.
Both Fields and Brown were evaluated after the incident and neither had serious injuries, the superintendent said. He added that Brown was charged with assault and Fields has been given a chance to pursue criminal charges.
CHARLOTTESVILLE DEMONSTRATORS MARCH ON ANNIVERSARY AS DC PROTESTS EXPECTED TO DRAW HUNDREDS
The 2017 "Unite the Right" rally drew hundreds of white nationalists to the Virginia college town, where officials planned to remove a statue of Confederate Gen. Robert E. Lee. Hundreds more came out to protest against the white nationalists.
The Associated Press contributed to this report.