Charlottesville attack suspect: What we know about James Alex Fields, Jr.
The 21-year-old man accused of ramming his car through a crowd protesting a white nationalist rally in Charlottesville, Virginia in 2017 has been charged with federal hate crimes. Heather Heyer, who was 32, died in the alleged attack.
Authorities say James Alex Fields Jr., from Ohio, allegedly smashed his car into a group of people demonstrating against the "Unite the Right" rally in August 2017, which drew hundreds of white nationalists to the college town, where officials planned to remove a Confederate monument.
Fields has been charged with one count of a hate crime resulting in Heyer's death as well as 28 other hate crime charges involving attempts to kill others, according to an indictment released on June 27. These charges are in addition to the first-degree murder and other charges levied at the state level.
The indictment also said Fields, through social media accounts he operated, "expressed and promoted his belief that white people are superior to other races and peoples; expressed support of the social and racial policies of Adolf Hitler and Nazi-era Germany, including the Holocaust; and espoused violence against African Americans, Jewish people and members of other racial; ethnic and religious groups he perceived to be non-white."
Here's what we know about Fields and his case.
He's charged with first-degree murder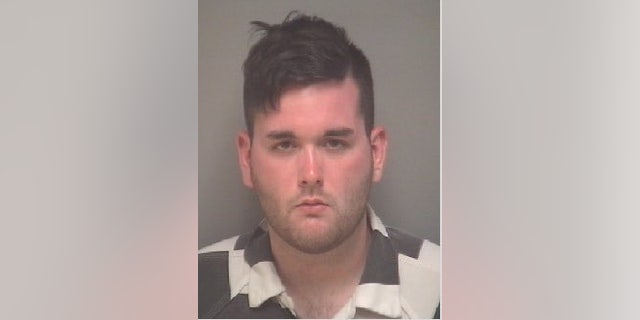 Fields is charged with first-degree murder and has been in custody since the August 2017 rally.
Heyer was among the hundreds of protesters who had gathered in Charlottesville to decry what was believed to be the largest gathering of white supremacists in a decade – including neo-Nazis, skinheads and Ku Klux Klan members – who descended on the city to rally against plans to remove a Confederate statue.
Police said she was killed when Fields drove into the crowd Saturday afternoon.
VICTIM REMEMBERS CHARLOTTESVILLE CAR ATTACK
Heyer's mother said, "Heather died doing what she loved – standing up for people."
His teachers knew about his "radical" views on race
Fields' teachers said he was an "average" student in high school who had an interest in Nazi Germany, Hitler and military history.
"Once you talked to James for a while, you would start to see that sympathy toward Nazism, that idolization of Hitler, that belief in white supremacy," Derek Weimer, Fields' high school social studies teacher, told The Associated Press.
Weimer also said Fields had told him he had been diagnosed with schizophrenia when he was younger.
His work history was uneven
Fields flunked out of basic training two years ago, the U.S. Army told Fox News.
Security firm Securitas Security Services said in a statement that Fields was employed with the company from May 2016 until July 2016, and again from Nov. 2016 until his arrest as a security officer. Securitas said Fields performed his duties "satisfactorily" and was on vacation leave when he attended the rally in Charlottesville. The company said Fields has since been terminated.
The Associated Press contributed to this report.