Charges pending against woman in Kansas slaying, baby abduction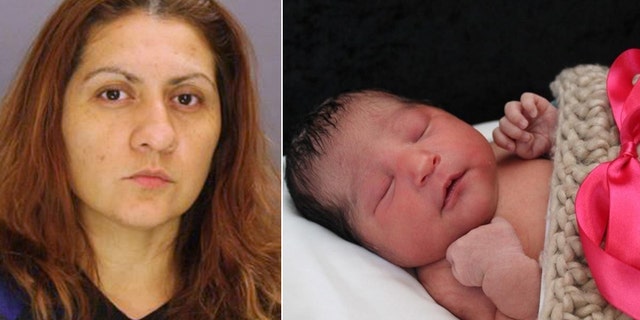 The Texas woman who allegedly killed a friend and stole her baby in Kansas after faking a pregnancy is expected to face charges soon, prosecutors said.
A final charging decision against Yesenia Sesmas, who is currently jailed in Dallas on a Kansas warrant, is expected to be announced Tuesday morning. First-degree murder and kidnapping charges are pending.
The 34-year-old woman was taken into custody over the weekend after a frantic manhunt ensued for the missing 6-day-old baby, who was reported missing Thursday after the body of her mother Laura Abarca-Nogueda, 27, was found.
Sesmas told KUVN-TV of Dallas-Fort Worth that Abarca-Nogueda had agreed to turn over her newborn daughter to her but reneged on the agreement. In the interview at the Dallas County jail, she admitted to killing the mother in Wichita but said she didn't mean to.
The baby, whose name has been spelled by police both as Sofia or Sophia, was six days old when she was reported missing. She was reunited with family members in Kansas on Saturday.
According to Wichita police Lt. Todd Ojile, Sesmas had known the baby's mother for years and had spent some time in Wichita before returning to Texas several months ago. She traveled to Kansas to kidnap the baby, he added.
Ojile said investigators identified a suspect in the case late Friday night, which led them to a house in Dallas where the baby was found unharmed. Also living there were Sesmas' boyfriend, along with the suspect's son and niece.
Ojile said police do not believe the others in the home were aware of the woman's plans.
The Associated Press contributed to this report.