Charges filed after Mississippi officer shot in the face, bullet lodged in brain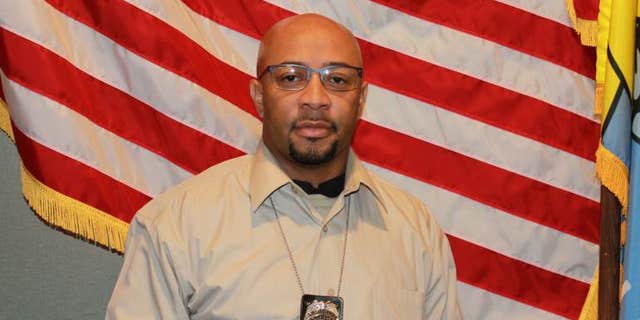 NEWYou can now listen to Fox News articles!
Police charged a 19-year-old man on Monday in the weekend shooting of a Clarksdale police officer.
Assistant Clarksdale Police Chief Robbie Linley said Johnny Robinson Jr. was charged with attempted murder and one count of armed robbery in the shooting of Cpl. Derrick Couch.
The officer remained in critical condition in a Memphis hospital. Clarksdale Mayor Bill Luckett and other officials visited Couch there Monday. Luckett said Couch remains sedated and unconscious in an intensive care unit, after being shot in the face Saturday. Luckett has said the bullet is lodged in his brain. Family members told WHBQ-TV Monday that Couch underwent surgery to reattach his eye.
"He's sedated and resting quietly. That's the best I can describe it," Luckett said. "We're just keeping our fingers crossed, hoping for the best."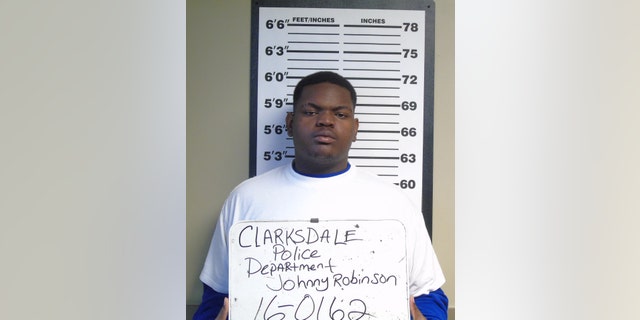 Bail was set at $700,000 by a Clarksdale municipal judge. It wasn't immediately clear Monday if Robinson has a lawyer to speak for him. Linley told The Associated Press that Robinson is unlikely to make a court appearance until at least Thursday.
The shooting happened about four blocks from a convenience store that two men in masks had just robbed Saturday night. The store and City Hall, which houses the police department, are on the same block, although the store faces a different direction.
Robinson was also charged Monday with an October robbery of the same store. Lindley says police are seeking a second man in connection with Saturday's armed robbery, but don't believe he was involved in shooting Couch. Police questioned a man Sunday, but Linley said he was released after police determined he wasn't involved.
Luckett said Robinson's father brought him to the police station Sunday afternoon. A search warrant produced "telling evidence" at the family's home, Luckett said, and parts of the crime are captured on video recordings from the store and other locations.
Couch's father, Alonzo Hardiman, told WMC-TV Monday that he's some signs of hope from his son.
"Doctor asked him to move his feet a little and he did do it, so he's a little better," Hardiman said. "It didn't have to go that way. They didn't have to rob a person and they surely didn't have to shoot my son."
Couch is a father of five, a pastor at a Tunica church and has been a police officer for more than six years. Hardiman said his son was shot doing what he loves.
"Being a police officer seemed to have been one of his greatest joys besides being a family man and a minister," he said.