Cause of deadly explosion at California building remains unclear, officials say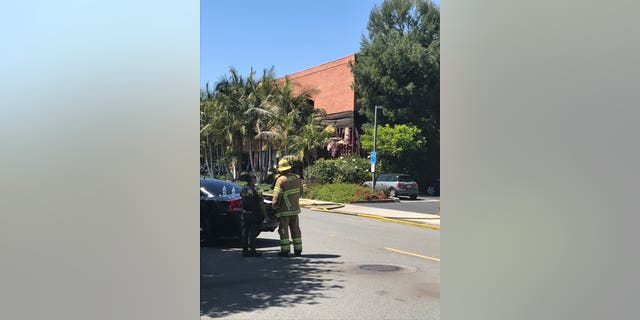 NEWYou can now listen to Fox News articles!
An explosion at a building in southern California Tuesday afternoon left at least one person dead and three others injured, officials said.
The blast in Aliso Viejo, California, happened at 11 Mareblu around 1:10 p.m., according to the Orange County Sheriff's Department. They said the cause of the "explosion is unknown at this time" and an investigation is underway.
Officials said during a news conference that they hadn't "ruled out anything at all," in regards to how the explosion happened, according to ABC 7. The involved building was an outpatient medical clinic, Fox 11 reported.
Dozens of firefighters were sent to the scene, according to Orange County Fire Authority Chief Brian Fennessy, who said that the involved building was under renovation.
The explosion blew siding off the walls, exposing insulation and framing. Hazardous materials investigators were on the scene, according to The Associated Press.
"The corner of that building, the whole bottom floor is pretty much blown out," fire Capt. Tony Bommarito said.
The deceased individual was in the building when it exploded, Bommarito said, according to Fox 11. Information on the individual wasn't immediately available.
Those who were injured were transported to the hospital, according to the sheriff's department.
Children at a daycare located across the street were not injured, Fennessy said.
Little children holding hands and others being pushed in rolling cribs were led by firefighters to a Target parking lot to be united with parents.
The Associated Press contributed to this report.