Cat's mutilated body found scattered throughout Sacramento neighborhood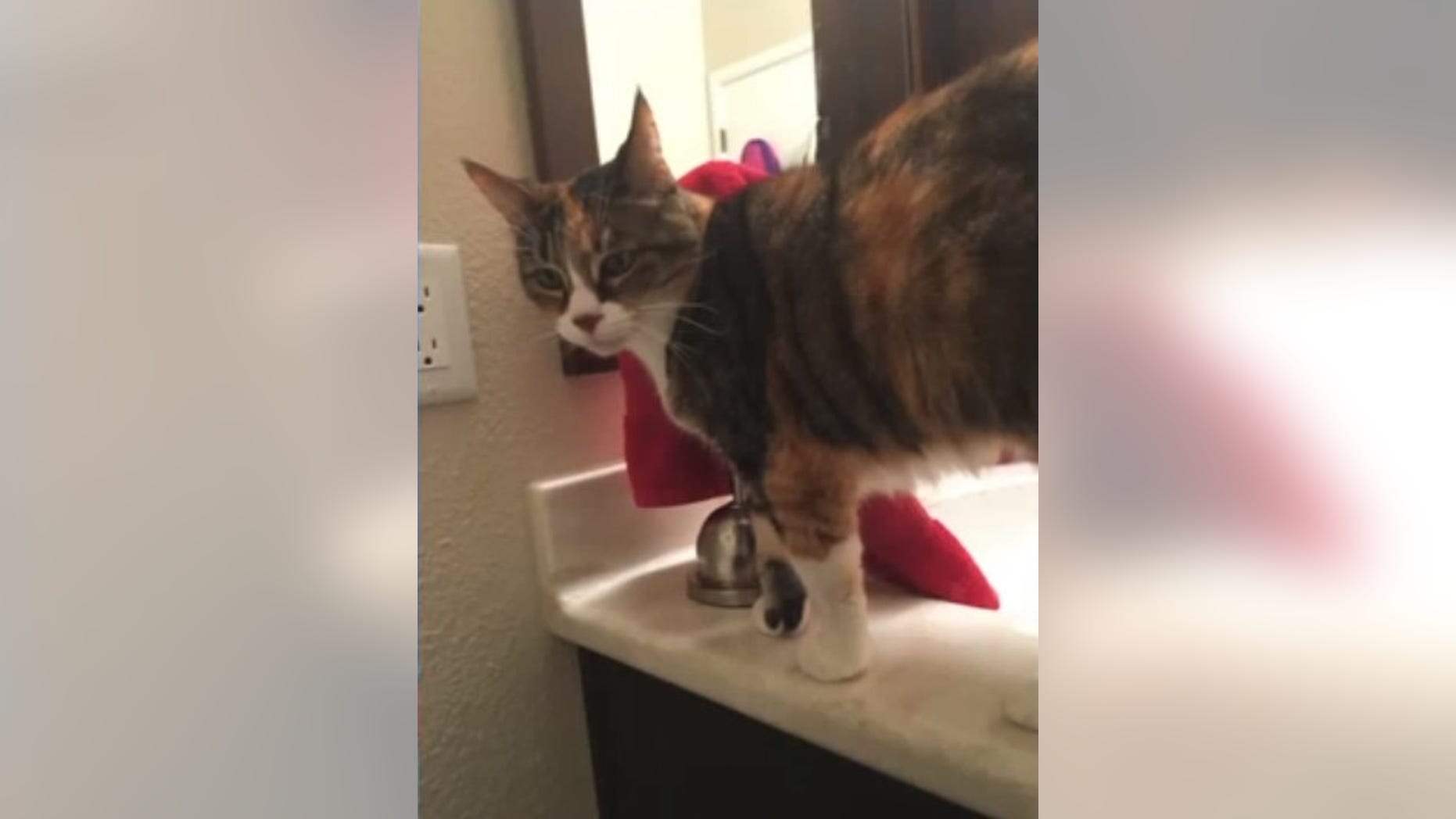 A California woman is warning pet owners to keep a closer eye on their pets after she found her cat mutilated and left for dead, its body parts scattered throughout her Sacramento neighborhood.
Georgia Israel, owner of 10-year-old Cookie, told Fox 40 she thought her cat must've been wandering around as usual last Monday, and "didn't really think too much of it."
She said she figured her cat "could be in the backyard, she could be hiding somewhere."
But three days later, Israel said she grew suspicious when she saw a neighbor's post on Nextdoor, a neighborhood social network, detailing that a cat's body parts turned up across their neighborhood.
FLORIDA PIT BULL DIES AFTER BEING LEFT FOR DEAD IN SUITCASE, STABBED 50 TIMES
The post said that earlier in the week, a cat's leg was discovered in some bushes, and days later, a cat's head and leg were found in a street, according to the report.
Israel said she reached out to the neighbor, who sent her very graphic photos of the dismembered cat, which she said she recognized right away.
"I knew the second that I saw the pictures, you couldn't deny it," Israel told Fox 40.
The cat was so mutilated, Sacramento County Animal Control Services told Israel they didn't believe it was killed by another animal.
"The body was laid out on display to get somebody's attention," Israel said.
This isn't the first time an animal has been found mutilated in Sacramento.
FAMILY DOG EMERGES ALIVE AND WELL FROM CALIFORNIA WILDFIRES
In 2015, a number of animals — dogs, cows, fish, lambs, chickens, rabbits and goats — were found decapitated throughout the state's capital.
And more recently, a sheep wrapped inside of a blanket was reportedly found dead last month. Police have yet to arrest anyone involved in the animal mutilations.