Fiery car crash on Brooklyn Bridge leaves one person dead, six others injured, officials say
A fiery car crash involving at least five cars on New York's Brooklyn Bridge Wednesday left at least one person dead and six others injured, officials said.
The New York City Fire Department told Fox News they received a 911 call around 7:15 a.m. ET.
On Wednesday, fire officials announced they put out the blaze.
Officials initially shut down the Brooklyn-bound side of the bridge, where the fire erupted, but ended up closing the Manhattan-bound side to traffic later in the morning, as well. The bridge was closed to traffic for about an hour before reopening.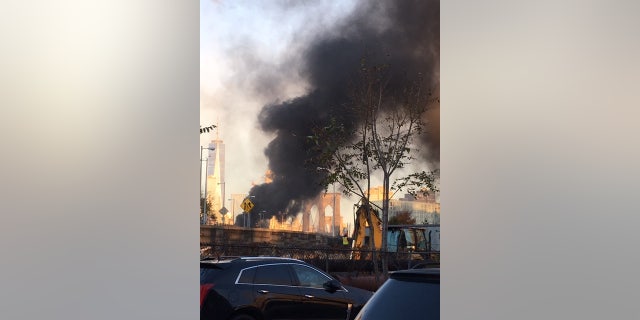 Some 125,000 commuters drive over the bridge each day, FOX 5 NY reported. Thousands of people also walk across the iconic bridge. The bridge connects Manhattan and Brooklyn and spans the East River.
The Associated Press contributed to this report.