Carr Fire in California destroys more than 80,000 acres: officials
The so-called Carr Fire in Northern California has destroyed more than 80,000 acres and doubled in size overnight, officials said.
The fire's growth prompted President Trump on Saturday to declare a state of emergency. Federal assistance will now supplement state and local efforts to fight the flames.
"The President's action authorizes the Department of Homeland Security, Federal Emergency Management Agency (FEMA), to coordinate all disaster relief efforts which have the purpose of alleviating the hardship and suffering caused by the emergency on the local population, and to provide appropriate assistance for required emergency measures, authorized under title V of the Stafford Act, to save lives and to protect property and public health and safety, and to lessen or avert the threat of a catastrophe in Shasta County," the news release said.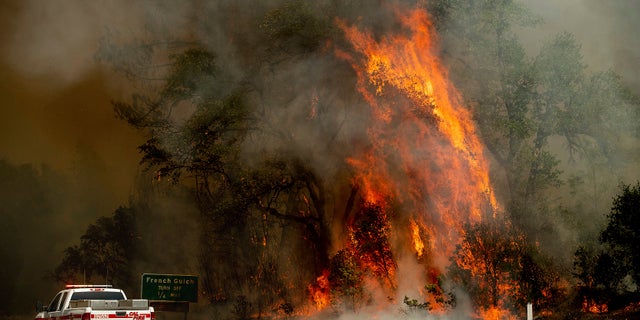 While firefighters successfully prevented the fire from further damaging the city of Redding, it grew by roughly 35 percent overnight and headed toward the communities of Ono, Igo and Gas Point.
"We're not getting a break with the weather," Chris Anthony, a spokesman for Cal Fire, the state agency responsible for fighting wildfires, told the Associated Press. "It just continues to be really hot, really dry and we continue to get those winds.
2 YOUNG CHILDREN, GREAT-GRANDMOTHER UNACCOUNTED FOR AS CARR FIRE DEVASTATES NORTHERN CALIFORNIA
"This fire's getting so big and there are so many different parts to it," he added.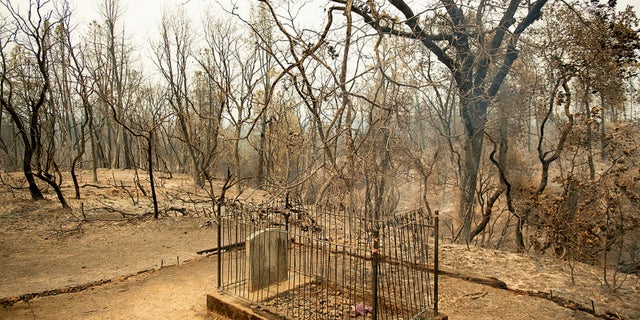 As the flames began to threaten the three smaller communities, residents began to pack up and leave.
"It's tough," Shyla Campbell said. Her and her husband's home, RV and boat were all destroyed when the fire demolished most of Keswick, a village west of Redding.
"I just have to figure out where we're going to stay. We're just trying to stay away from the fire."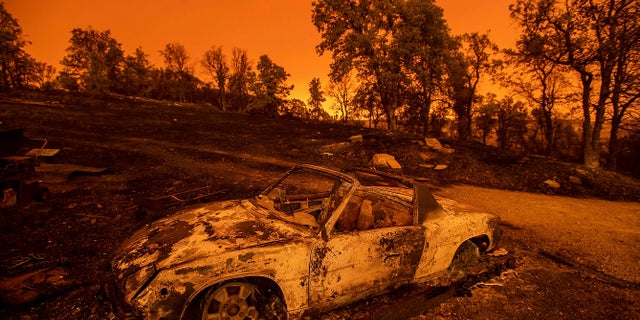 The Carr Fire ignited Monday by a vehicle and exploded Thursday night, jumped the Sacramento River and pushed into Redding, about 250 miles north of San Francisco and the largest city in the region with about 92,000 residents. Two firefighters were killed and the latest tally of 500 destroyed structures was sure to rise. About 37,000 people are under evacuation orders, 5,000 homes are threatened.
Three other people were also killed in the blaze: a 70-year-old woman and her two great-grandchildren, the family confirmed, according to the Associated Press.
Sherry Bledsoe on Saturday said that her two children -- James, 5, and Emily Roberts, 4 -- were killed in the fire alongside Bledsoe's grandmother, Melody Bledsoe.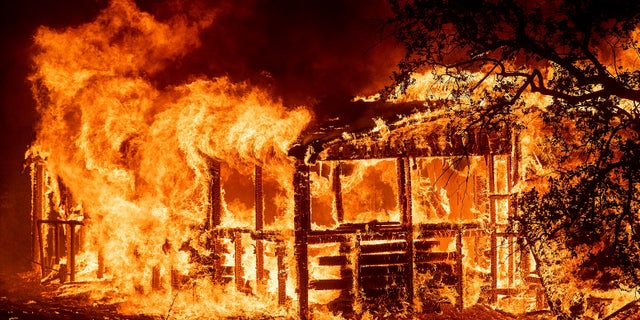 The fire is just 5 percent contained, according to Cal Fire.
BULLDOZER OPERATOR KILLED, FIREFIGHTERS INJURED BATTLING FIERCE NORTHERN CALIFORNIA FIRE
Elsewhere in California, large fires continued to burn outside Yosemite National Park and in the San Jacinto Mountains east of Los Angeles near Palm Springs. Nationally, 89 active large fires have consumed nearly 930,000 acres in 14 states, according to the National Interagency Fire Center.
So far this year, nearly 37,000 wildfires have burned more than 4.25 million acres.
Fox News' Elizabeth Zwirz and the Associated Press contributed to this report.