Car winds up in Texas home's pool after crash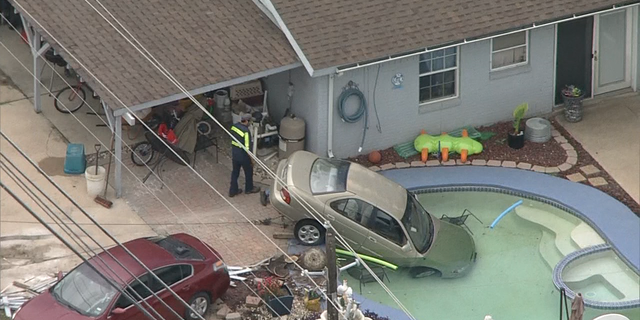 A car wound up in an Arlington home's swimming pool after a two vehicle wreck Wednesday.
The person inside the car that went front end-first into the pool was about to get out of the car. The crash happened in the 1800 block of Glynn Oaks Drive.
One female was transported from the crash scene with minor injuries, according to Arlington police.
The other vehicle involved in the wreck crashed through the backyard fence, but wound up coming to a stop next to the pool.
Click for more from Fox4News.com.