Car strikes holiday shoppers in New York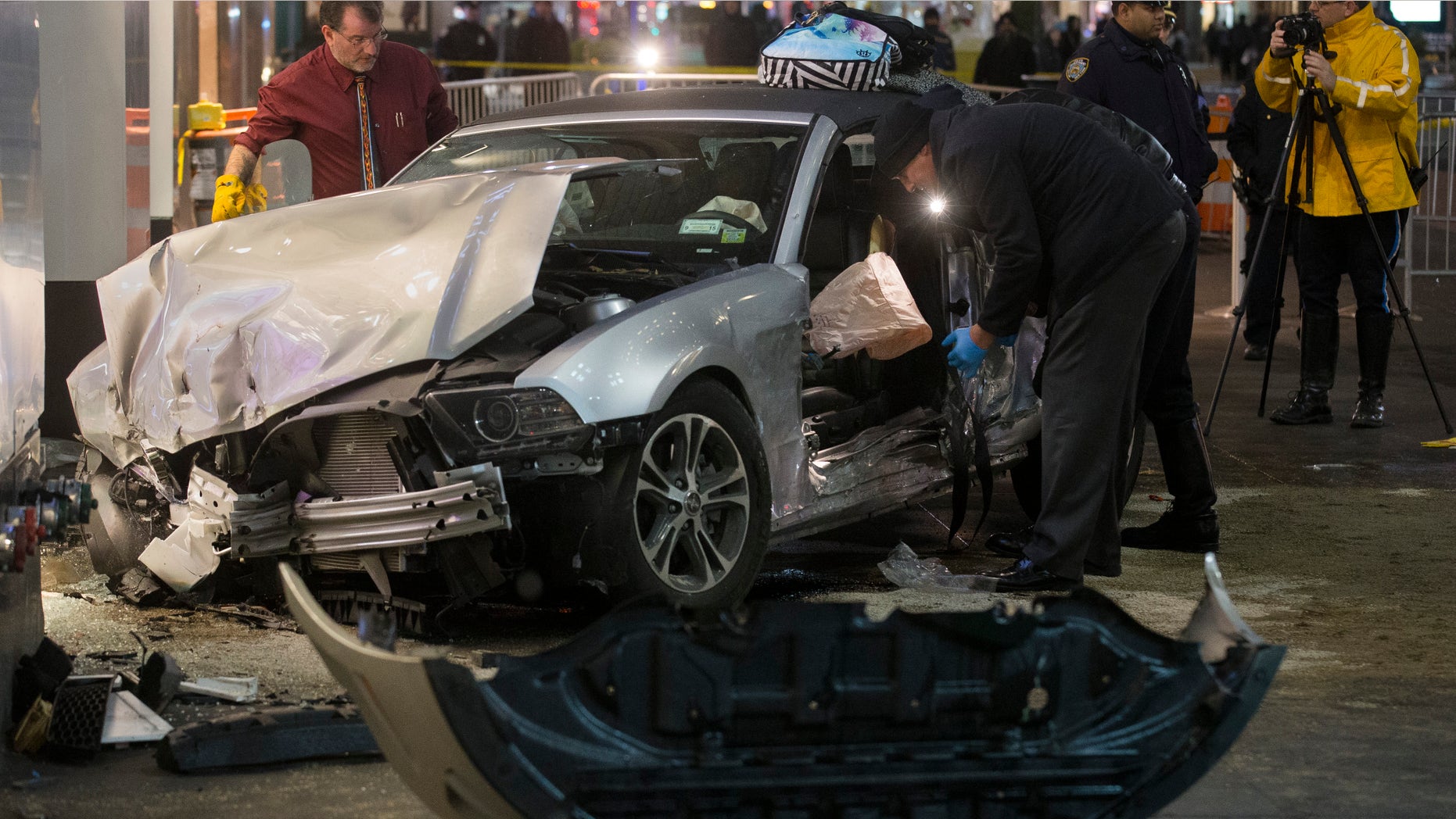 A car jumped the curb in midtown Manhattan Wednesday night striking and injuring seven people in the process.
The woman behind the wheel, hit a person, and then drove into oncoming traffic striking multiple vehicles before hitting several shoppers on the sidewalk.
Authorities say the 34-year-old female driver and her male passenger were among the injured. All seven were hospitalized with serious but non-life-threatening injuries.
It happened at 10 p.m. on West 34th Street between Fifth and Sixth avenues in the Herald Square shopping district in front of clothing stores.
Police believe the woman -- who is in custody -- was drunk or impaired while driving.
Authorities say the driver was traveling eastbound on 34th Street when she rear-ended a vehicle. She then backed up, entered the westbound lanes heading the wrong way and struck another vehicle. Police say the car then mounted the sidewalk, hitting five pedestrians.
The Associated Press contributed to this report.