California wildfire: Voluntary evacuations ordered in Big Bear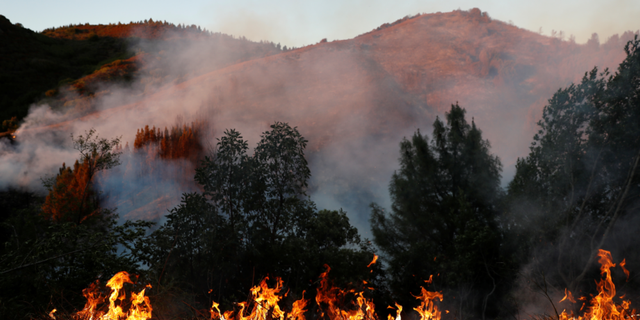 NEWYou can now listen to Fox News articles!
A brush fire in Big Bear, California, on Monday afternoon prompted voluntary evacuation orders for those in the area.
The wildfire, dubbed the "Holcomb fire," was first reported as "growing rapidly" in the San Bernardino National Forest.The fire was approximately 850 acres by 9:00 p.m. EDT, according to the U.S. Forest Service.
Campgrounds, a local dump and a nearby lake were under evacuation, according to the San Bernardino County sheriff's office, but the Los Angeles Times reported the fire was not posing a threat to homes in the area.
PORTUGAL WILDFIRE RAGES AT DEATH TOLLS HITS 63
While the cause of the fire is unknown, temperatures in the region Monday hit 89 degrees as a heat wave continued to push through the area. Fire officials said the humidity in the area was low, at 10 percent.
More than a dozen firefighting aircraft were trying to put out the fire, which was burning shrubs and timber, according to KTLA.