California top security inmates shoot video vowing to serve, protect 'El Chapo'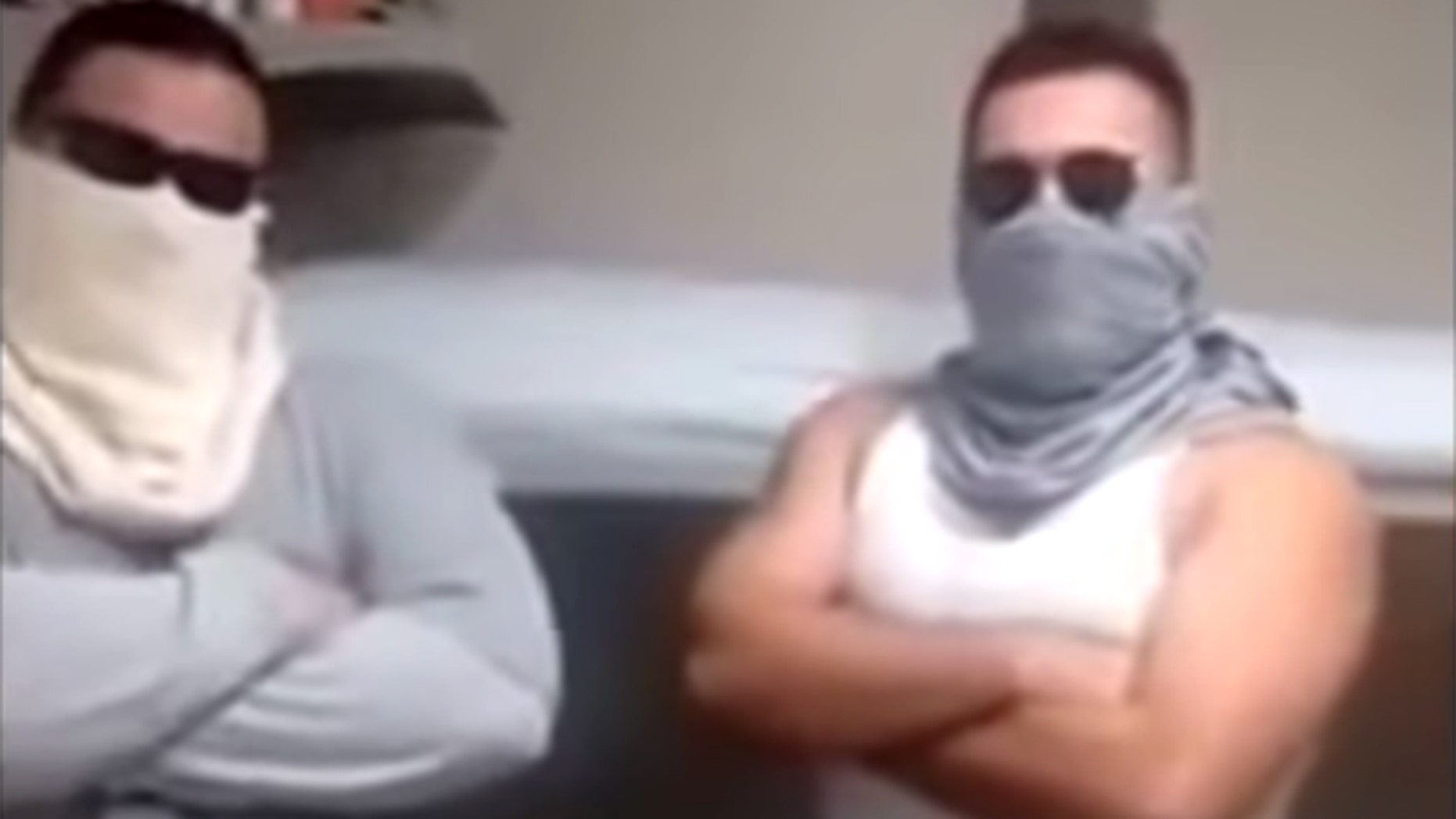 A disturbing video posted online shows five inmates in a California maximum security federal prison pledging allegiance and vowing to protect Joaquin "El Chapo" Guzman, the Mexican drug lord recently extradited to the United States.
The five men, who speak in Spanish with a heavy Mexican accent, have their faces covered with T-shirts, towels and sunglasses.
"Señor, you still don't know me but I am Chucky and in this prison I command," one of the inmates says.
"This is all under our control, viejo [pal]. I have bought the guards, I have bought the guardian, we have bought all kinds of authorities here, sir."
He goes on to say that he has than "3,500 soldiers" at his disposal in the prison, as well as access to cell phones, women and all kinds of drugs.
The name of the prison is not disclosed throughout the recording.
"Chucky" starts addressing Chapo halfway through the video, after letting the other four inmates introduce themselves - by nicknames - and pay their respects. He then moves the camera to the narrow window frame on the door to show an indoor yard and to another window by the bunk bed to show the nighttime view outside.
"We are the sicarios [hit men] that are going to take care of you, here we are in control," Chucky starts off. "We are 100 percent [for you], waiting for you to provide you with whatever it is you need."
At one point he tells Chapo he will undoubtedly end up in that California prison because it is where all the big ones are.  "Here everybody is serving carrying 70, 80 years," he seemingly boasts.
The nearly 4-minute video was uploaded on Jan. 19, the same day the deportation was announced and executed.
Since then, El Chapo has been locked up in a federal prison located in New York City.  He has pleaded not guilty to charges he ran one of the world's biggest drug-trafficking operations, the Sinaloa cartel, between 1989 and 2014.
The U.S. had been trying to get custody of him since he was first indicted in California in the early 1990s.
"Everything is ready for when you arrive," Chucky says. "Here you are going to be all 100, whatever you say is the law," he insists.
Guzman faces federal charges in several U.S. states, but federal prosecutors in Brooklyn got the case because the New York City borough has substantial experience prosecuting international drug cartel cases.