California teen charged with trying to smuggle tiger cub into US
Hands where I can see them -- meow!
A California teenager said he was arrested Wednesday after he attempted to smuggle a tiger cub he bought for $300 in Tijuana into the United States.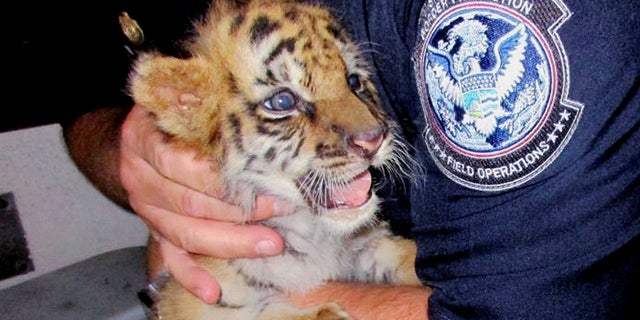 Luis Eudoro Valencia, 18, of Perris, Calif., was charged with smuggling a male Bengal tiger into the U.S. after Customs and Border Protection officials found the furry cub lying on the floor of his 2017 Chevy Camaro during an inspection early Wednesday at the Otay Mesa border crossing.
"CBP officers are often faced with unusual situations," said Pete Flores, director of field operations for CBP in San Diego.
CALIFORNIA SUPREME COURT BACKS PLAN TO SPEED DEATH PENALTY CASES
Valencia said he purchased the felonious feline from someone who was walking a full-sized tiger on a leash in Tijuana, according to court documents. Several Bengal tigers, which are native to South Asia, have been seized this year by Mexican authorities in Tijuana.
U.S. Fish & Wildlife Service officials took custody of the cub and handed the male cat over to the San Diego Zoo Safari Park to care of it.
Mexican circuses have been trying to get rid of exotic animals after a law went into effect in 2015 prohibiting such acts. Drug lords in Mexico have also been known to keep big cats as pets. Infamous drug lord El Chapo reportedly had tigers as pets, according to The Sun.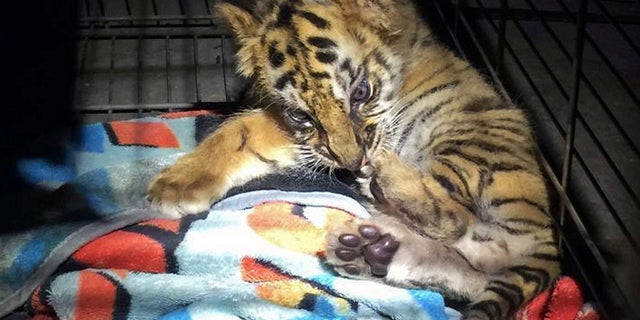 All species of tigers are protected under the Endangered Species Act. Importing an endangered species into the United States requires a permit from the U.S. Fish & Wildlife Service and a declaration filed with the agency.
Prosecutors said Valencia lacked the permit and declaration.
The tiger purchaser was released on a $10,000 bond and ordered to appear for a preliminary hearing on Sept. 5 in federal court in San Diego.
If convicted, Valencia could face up to 20 years in prison.
The Associated Press contributed to this report.