California School District Changes Policy After Trying to Ban Christian Song From Talent Show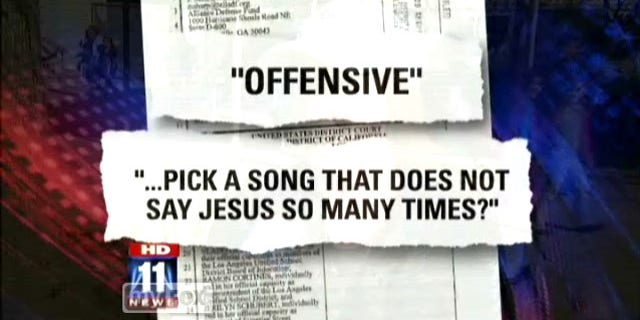 The Los Angeles Unified School District has changed course on a policy that initially prevented a fifth-grader from performing to a Christian song in a talent show.
The school district allowed the student to perform in the Feb. 4 show after facing a lawsuit filed by the boy's parents, but the suit moved forward in an effort to make the district change its policy.
The lawsuit claimed Superior Street Elementary School violated the boy's First Amendment rights by telling him he couldn't dance to his favorite song "We Shine" because of its references to Jesus, MyFoxLA reported. It said that after the boy's audition the school's principal, Jerilyn Shubert, told his mother the song was "offensive" and a violation of the "separation of church and state" and asked why he couldn't "pick a song that does not say Jesus so many times?"
Shubert was speaking on behalf of the school's PTA in making those comments, according to Robert Alaniz, director of communications for the school district. The PTA sponsored the talent show and felt the song might be inappropriate, Alaniz told FoxNews.com.
The school district has now agreed to a settlement, revising its District Bulletin to read: "Student speakers at student assemblies and extracurricular activities such as sporting events or talent shows may not be selected on a basis that either favors or disfavors religious speech."
The Alliance Defense Fund, a Christian legal alliance that brought the case on behalf of the student, has filed a voluntary dismissal of the lawsuit in light of the policy change.
"Christian students shouldn't be censored at public schools just because district officials consider religious speech to be offensive," said ADF Senior Counsel David Cortman in a press release.
"The school district is doing the right thing by changing its policy to protect students' constitutionally protected rights so that censorship of religious speech no longer occurs during student activities."