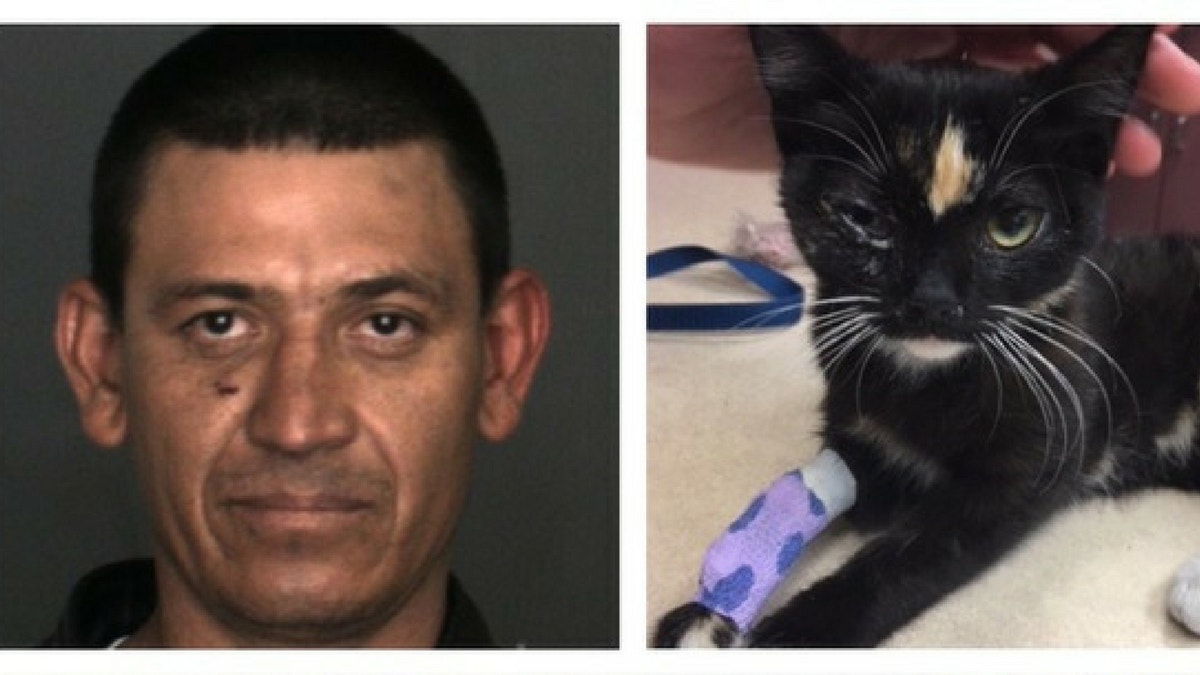 A California man was arrested Tuesday after he allegedly placed a kitten in a freezer, squeezed her body and then tossed her off a second-story balcony, police said.
Lucio Lopez, 34, was arrested after he allegedly abused the kitten, who was only a few months old, in his apartment in Fontana. Lopez was upset the kitten walked into his apartment around 2:45 a.m., so he placed the animal in the freezer as punishment, witnesses told police.
Lopez eventually took the kitten out of the freezer and began squeezing her body, causing so much pain the feline cried out in agony, according to police. He then threw the kitten off the balcony.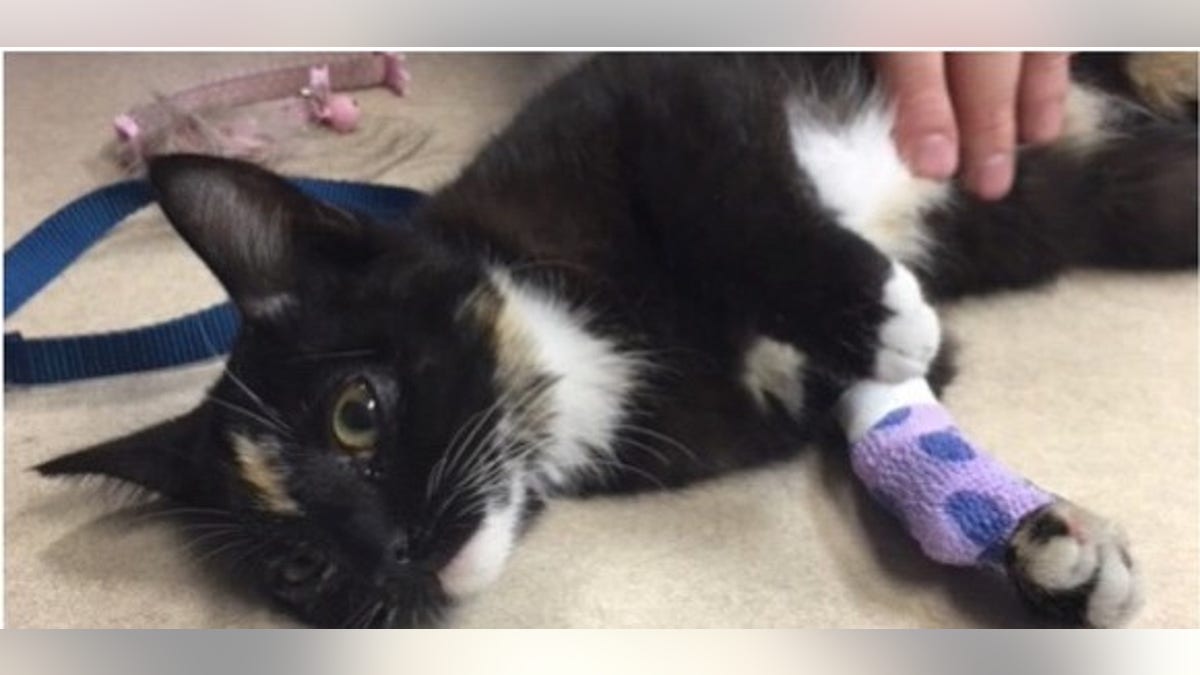 The kitten struck the concrete sidewalk, fracturing her leg and causing chest injuries.
But she survived after being treated by a veterinarian. Emergency room staff nicknamed the resilient feline "Olive."
"The kitten is doing as well as could be, but will need surgery and much needed love," the police said in a news release.
Lopez was arrested after he fled the scene. He was charged with animal cruelty and an outstanding warrant.