California housing crisis affecting middle class the most: It's 'a broken system'
For all of its claims of being an economic paradise, California is a failure when it comes to housing.
Not just low-income, affordable housing, but middle-income, working-class housing for teachers, firemen and long-time residents hoping to live anywhere near work.
"California has a housing crisis. We can't provide housing to our citizens," said Rita Brandin, with San Diego developer Newland Communities. "In Georgia, Texas and Florida, it can take a year and a half from concept to permits. In California, just the process from concept to approvals, is five years – that does not include the environmental lawsuits faced by 90 percent of projects."
Numbers tell the story of California's housing crisis.
* 75 percent of Southern Californians can't afford to buy a home, according to the state realtors association.
* 16 of the 25 least affordable communities in the US are in California, according to 24/7 Wall Street.
* Officials this year declared a homeless emergency in San Francisco, Los Angeles, San Diego and Orange counties.
* 56 percent of state voters say they may have to move because of a lack of affordable housing. One in four say they will relocate out of state, according to University of California Berkeley's Institute of Governmental Studies.
* A median price home in the Golden State is $561,000, according to the realtors association. A household would need to earn $115,000 a year to reasonably afford a home at that price, assuming a 20 percent down payment. Yet, two thirds of Californians earns less $80,000, according to the U.S. Census Bureau.
* The household income needed to afford a median-priced home in the Silicon Valley town of Palo Alto is $450,000.
* In San Francisco, a median priced home is $1.5 million, according to the Paragon Real Estate Group.
* Home prices in California are twice the national average, and 70 percent can't afford to buy a home, according to state figures.
* Median household income in L.A. is $64,000. That's half what is necessary to buy a home.
*1 in 10 residents are considering leaving because they can't afford a place to live, according to a state legislative study, while US Census figures show 2 million residents, 25 and older, have already left the state since 2010.
* In 2016, 30 percent of California tenants put more than 50 percent of their income toward rent and utilities, according to the California Budget & Policy Center. Economists consider 30 percent the limit.
* California needs to double the number of homes built each year to keep prices from rising faster than the national average, according to the Legislative Analyst's Office.
"The biggest tragedy of California is we have stopped building houses for the middle class," said Borre Winkle with the Building Industry Association of San Diego. "Think of California's housing market as a martini class. We're building some affordable housing at the low end. Absolutely nothing in the middle and the top end is high-income housing, which subsidizes low-income housing. So that is a broken system."
In 2016, the cities of Houston and Dallas built more homes, 63,000, than the entire Golden State, which built 50,000, according to US Census Bureau figures.
"Supply and demands works," said USC real estate professor Richard Green. "People want to be here and we're not accommodating them with new housing and so the cost of the housing goes up."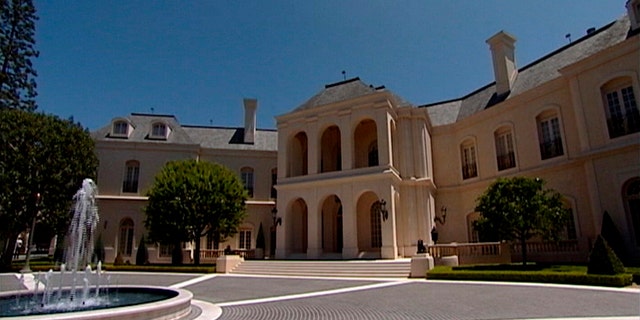 The lack of housing is a statewide problem for which many share the blame. Current residents adamantly oppose any new project because it will aggravate traffic, already the worst in the nation. Environmentalists oppose growth because most new projects require a lot of land, which they feel contributes to sprawl. They favor infill projects of higher density, just the sort existing residents oppose.
Politicians are caught in the middle. They know businesses needs a growing population to meet labor needs, but are afraid to vote for new housing for fear of being voted out of office.
"Our long-term growth and prosperity is absolutely and fundamentally dependent upon housing that folks can afford," said Elizabeth Hansburg, a young mother who started a "Yes in My Backyard," or YIMBY chapter in Orange County. "If we want Orange County to be prosperous in the future, we have to have housing that people can afford to live in."
YIMBY members show up at city council and planning commission meetings and advocate for more housing. They counter the typical "Not in My Backyard" groups that typically kill projects by exerting political influence.
"I just thought to myself, there is no one providing a counter argument to this. All the elected officials are hearing is no we don't want this," Hansburg said. "And I thought we needed to balance that conversation in the public sphere. Somebody needed to be there saying: 'Yes we do want this.' We do have a housing shortage."
According to a study commissioned by the Building Industry Association at Point Loma Nazarene University, up to 40 percent of the cost of a new home is attributable to the 45 regulatory agencies that govern home building in California.
"California is a state that just absolutely loves regulations. And the problem of housing in California is one of regulatory overreach," Winkel said. "In San Diego, 40 cents on the dollar of production of housing goes to regulations alone. It's not uncommon to have $100,000 in impact fees on a single-family house and try to sell a house with that type of cost burden."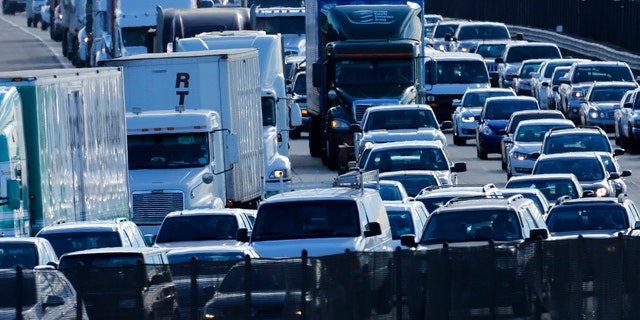 The Newland Sierra project near San Diego is still trying to build a mixed-use community with 2,100 new units on a parcel of 1,900 acres. But builders say they are only developing 775 acres, leaving 61 percent open space.
Yet, environmentalists and local opposition are already threatening to sue, or gather signatures to take the project to a vote.
"NIMBYism has now become a tool for special interests to stop projects," Brandin said. "There's an anti-growth attitude that really creates this roadblock to providing homes and that is creating a disparity. We are leaving out our working class who have to commute hours, sometimes two hours beyond our borders, to work in our city."
A similar, albeit larger project in Los Angeles fought environmental lawsuits for 20 years.
"Very often these lawsuits are not won, but it extends the time it takes to do the development and in development time really is money," Green said. "The thing about environmental groups is they just don't trust developers, period. We're one of the fastest-growing states in the country when it comes to jobs and we're not building any housing. California has the second lowest rate of homeownership in the country. Only Hawaii is lower."