California Highway Patrol officers among those eyed in 2012 killing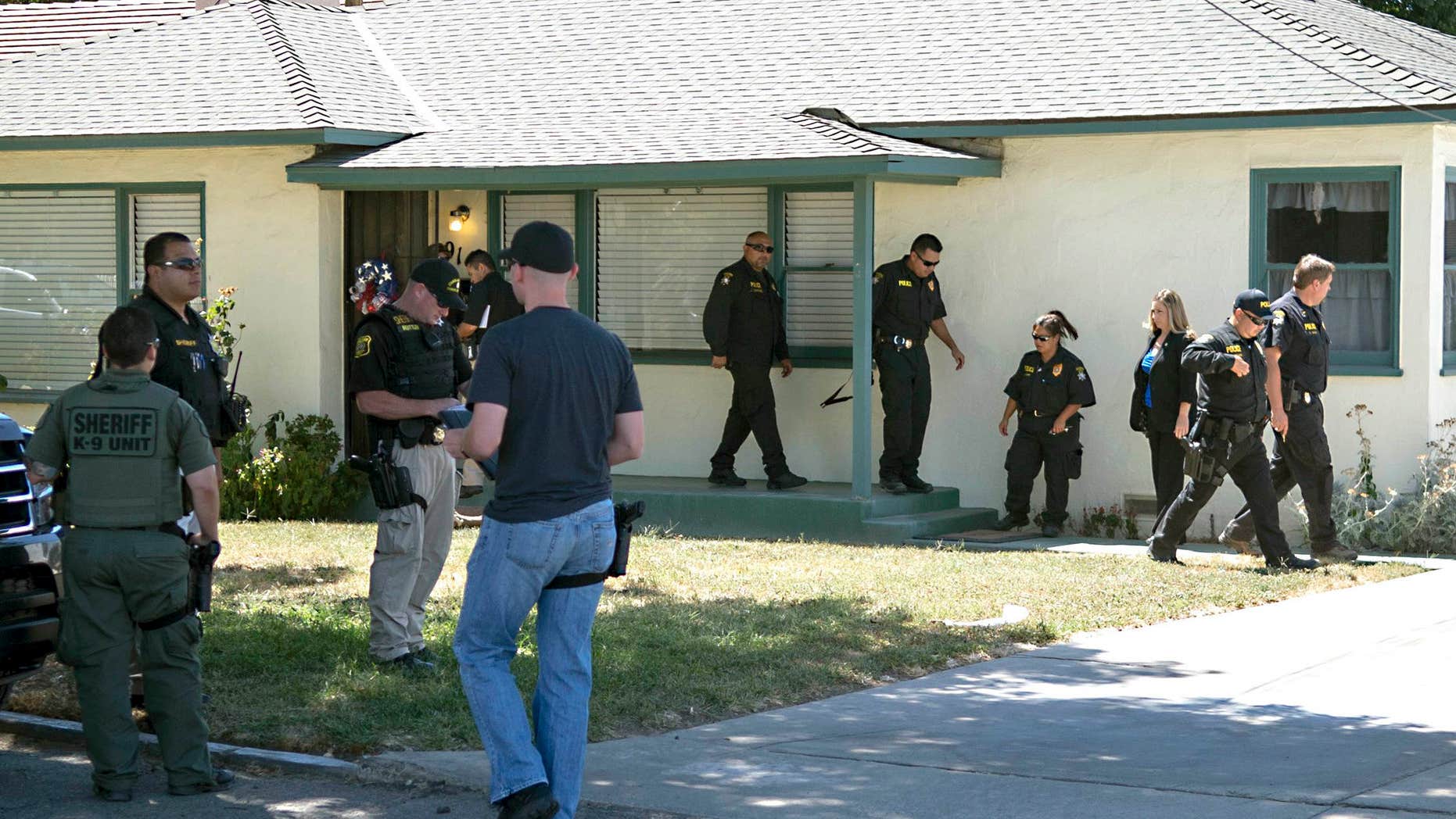 Three current and former California Highway Patrol officers were among those arrested on Friday in connection with the disappearance and killing of a Central Valley man.
A prominent criminal defense lawyer and five other people were arrested as well.
Law enforcement officials announced the arrests at a news conference in Modesto. The nine people played a part in the killing of Korey Kauffman, 26, or helped cover it up and mislead investigators, officials said.
Kauffman was reported missing in April 2012. His body was found by hunters in August 203 in rural Mariposa County near Yosemite National Park.
Stanislaus County Sheriff's Department investigators said Modesto attorney Frank Carson orchestrated the killing and enlisted the help of two brothers who own a liquor store in Turlock.
Carson believed Kauffman and others were stealing valuable antiques from storage containers on his property and that he wanted to stop the thefts by sending a message, investigators said. Kauffman was allegedly on his way to steal from Carson when he vanished, according to a 326-page court filing police used to get arrest warrants.
Percy Martinez, Caron's attorney, said his client is innocent and his arrest was politically motivated. Carson ran unsuccessfully for district attorney last year. He has been under investigation since Kauffman disappeared, Martinez said. Investigators searched Carson's property in 2012.
We welcome the opportunity to fight this in court," Martinez said.
The CHP officers were all associated with the brothers and the Turlock liquor store.
CHP officers Scott McFarlane and Eduardo Quintanar are suspected of obstructing the investigation. They are accused of lying about their involvement with the liquor store and the two brothers who own it.
Investigators say Quintanar told one of the brothers to tell another suspect to check under his car for police tracking defices.
Former CHP officer Walter Wells is suspected of murder.
"The entire department and I are appalled at the mere thought that one former and two current employees played any role in this incident," CHP Commissioner Joe Farrow said.
Wells left the CHP several weeks ago, and the other two officers have been placed on administrative leave, Farrow said.
Carson's wife, Georgia Geanette Defilippo, is also accused of participating in the killing. Defilippo's daughter was also arrested on suspicion of conspiracy and being an accessory.
All of the suspects remained jailed Friday.
The Associated Press contributed to this report.