California gunman's wife found dead in home, authorities say
The wife of the California gunman whose Tuesday rampage involved seven shooting locations -- including an elementary school -- also was killed during the seemingly random spree of terror, and police believe her death may have spurred the rest of the slaughter.
Tehama County Assistant Sheriff Phil Johnston said Wednesday authorities found the body of Kevin Neal's wife in the floorboards inside their home. Neal's shooting spree killed five and wounded 10 others. Neal was ultimately killed in a shootout with police.
"We believe that's what started this whole event," Johnston said, adding officials had been searching for Neal's wife -- who was only identified as dead during a Wednesday news conference -- under suspicions that something might have happened to her.
"[We believe he] cut a hole in the floor and literally put her body in the hole," Johnston said, adding they believe she was killed Monday.
According to his mother, Neal was increasingly frustrated with an ongoing dispute with his neighbors. She told the Associated Press her son claimed his neighbors were running a methamphetamine lab with fumes that were harming his nine dogs.
She said Neal called him the day before the shooting, saying: "Mom it's all over now. I have done everything I could do and I am fighting against everyone who lives in this area."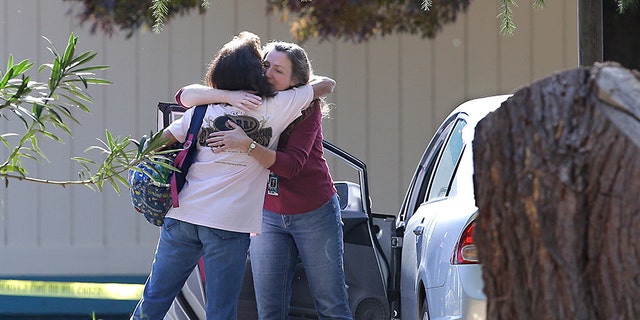 Two of his first victims were his neighbors, police said.
Johnston said they are still trying to determine the motive behind the shooting, but that he thinks Neal "was just on a rampage and I think he had the desire to kill as many people as he could."
Authorities confirmed that Neal was out on bail for allegedly stabbing one of his neighbors in January and that they responded to his home the day before the deadly rampage on a domestic violence call.
"We have had history with him… he was not law enforcement friendly," Johnston said.
According to reports, Neal was also the subject of several neighbor complaints regarding the shooting off of hundreds of rounds of ammunition.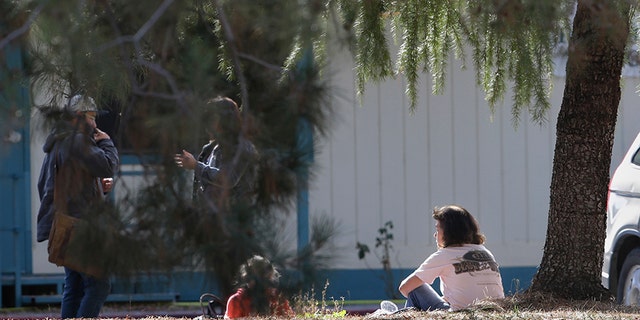 Brian Flint told the Record Searchlight newspaper after the shooting that his neighbor was the gunman.
"The crazy thing is that the neighbor has been shooting a lot of bullets lately, hundreds of rounds, large magazines," Flint said. "We made it aware that this guy is crazy and he's been threatening us." He added Neal stole his truck.
A day before the shooting, police were sent to Neal's home on a domestic violence call, but no other details on the matter were immediately released.
Neal's mother, who lives in Raleigh, N.C., where he was raised, said she posted his $160,000 bail and spent $10,000 on a lawyer after he was arrested in January.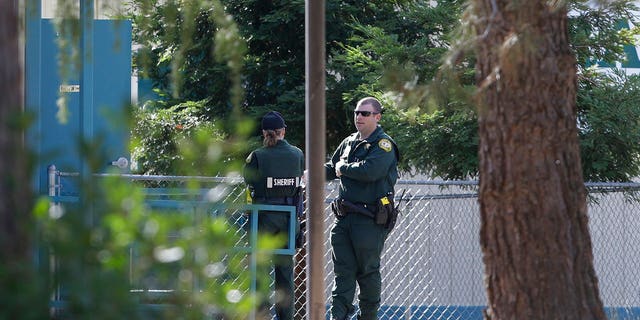 According to reports, Neal was prohibited from possessing and firing weapons under his bail. Johnston said the two semi-automatic rifles used in Tuesday's shooting were "manufactured illegally by him at his home."
They were "obtained in an illegal manner; they are not registered," he added.
His sister, Sheridan Orr, told the New York Daily News her brother had "no business" owning weapons. She said he had struggled with mental illness throughout his life and at times had a violent temper, adding that he confided in his mother on an almost daily basis.
"He would get wound up and I think she spent a lot of time calming him down," she told the Daily News. "He would be irrational, irate and uncontrollable, and scream and yell. It was difficult to manage him."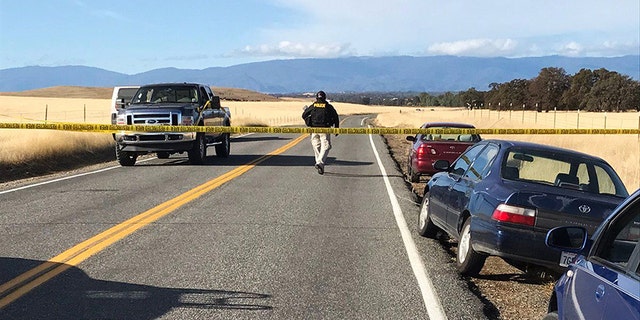 Police said surveillance video shows Neal unsuccessfully trying to enter a nearby elementary school after quick-thinking staff members locked the outside doors and barricaded themselves inside when they heard gunshots.
Johnston said the gunman spent about six minutes shooting into Rancho Tehama Elementary School before driving off to continue shooting elsewhere. Johnston said one student was shot but is expected to survive.
The Associated Press contributed to this report.