California girl, 8, honored for helping to save dad's life during shooting rampage
A third-grader in California was recognized with a rare award Monday after she helped save her father's life during a shooting rampage earlier this month.
The Placer County Sheriff's Office presented 8-year-old Isabell Pierce with a Citizen's Medal of Merit for her heroism during a Jan. 15 shooting spree.
"Isabell absolutely remained calm and composed during the entire incident," Placer County Sheriff Devon Bell said during a news conference. "She said she needed to focus to keep her dad alive."
MIRACLE ON ICE: HOCKEY PLAYER SAVES TEAM MEMBER WHO WENT INTO CARDIAC ARREST DURING GAME
Isabell's father, Brian, was driving through the community of Newcastle about 30 miles northwest of Sacramento when the two heard a loud noise, FOX40 reported. They soon realized the driver's side window was shattered -- and Brian had been struck by a bullet in the chest.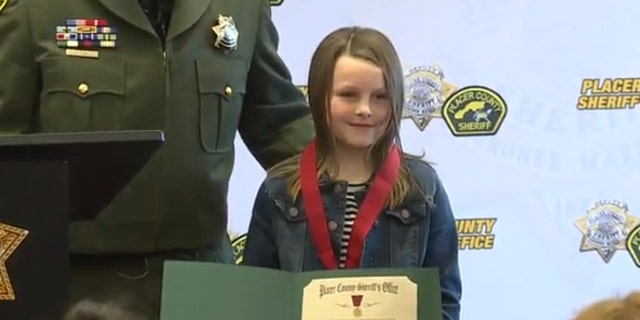 Her father grabbed a sweatband and had Isabell hold it in place over the wound, providing pressure as he drove to a fire station to get help.
"I can't imagine, at 8 years old, having the composure to know to apply direct pressure onto a wound so that she could take care of her dad so he could get to the fire station and get advanced medical care. Just amazing," the sheriff said.
CALIFORNIA BOY, 2, HELPS FIREFIGHTER RESPONDING TO CALL, VIDEO SHOWS
Police said Isabell's father was shot by 48-year-old Stanley Stepanski III. Earlier, Stepanski had fatally shot an elderly woman at her front door. He then shot at other vehicles, homes and businesses before he was killed in a gun battle with officers on Interstate 80, FOX40 reported at the time.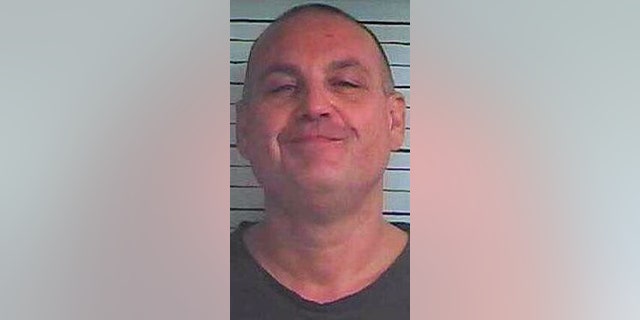 The sheriff's office said that Stepanski, originally from Florence, Montana, had no known connections to any of the victims and the shootings appeared to be random.
CLICK HERE FOR THE FOX NEWS APP
Isabell's father is still recovering from his injury, but he was at the ceremony to celebrate his daughter's award. The Citizen's Medal of Merit was established by the sheriff's office in 2006 and had only been awarded six times prior, according to the Sacramento Bee.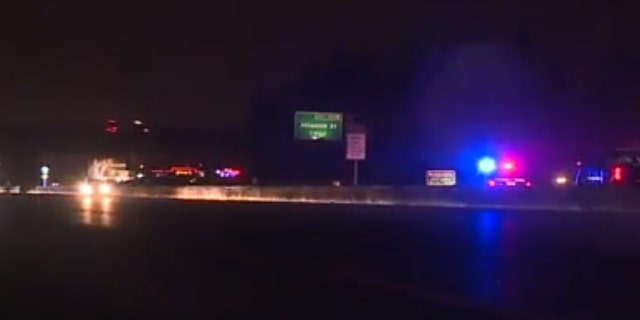 The 8-year-old, who has five siblings, said she was proud of all the newfound recognition she has received since saving her dad.
"I'm probably gonna keep this [medal] for the rest of my life, I guess," she told the Sacramento Bee.