California drug bust nets methamphetamine, guns, hundreds of pot plants, $10G, authorities say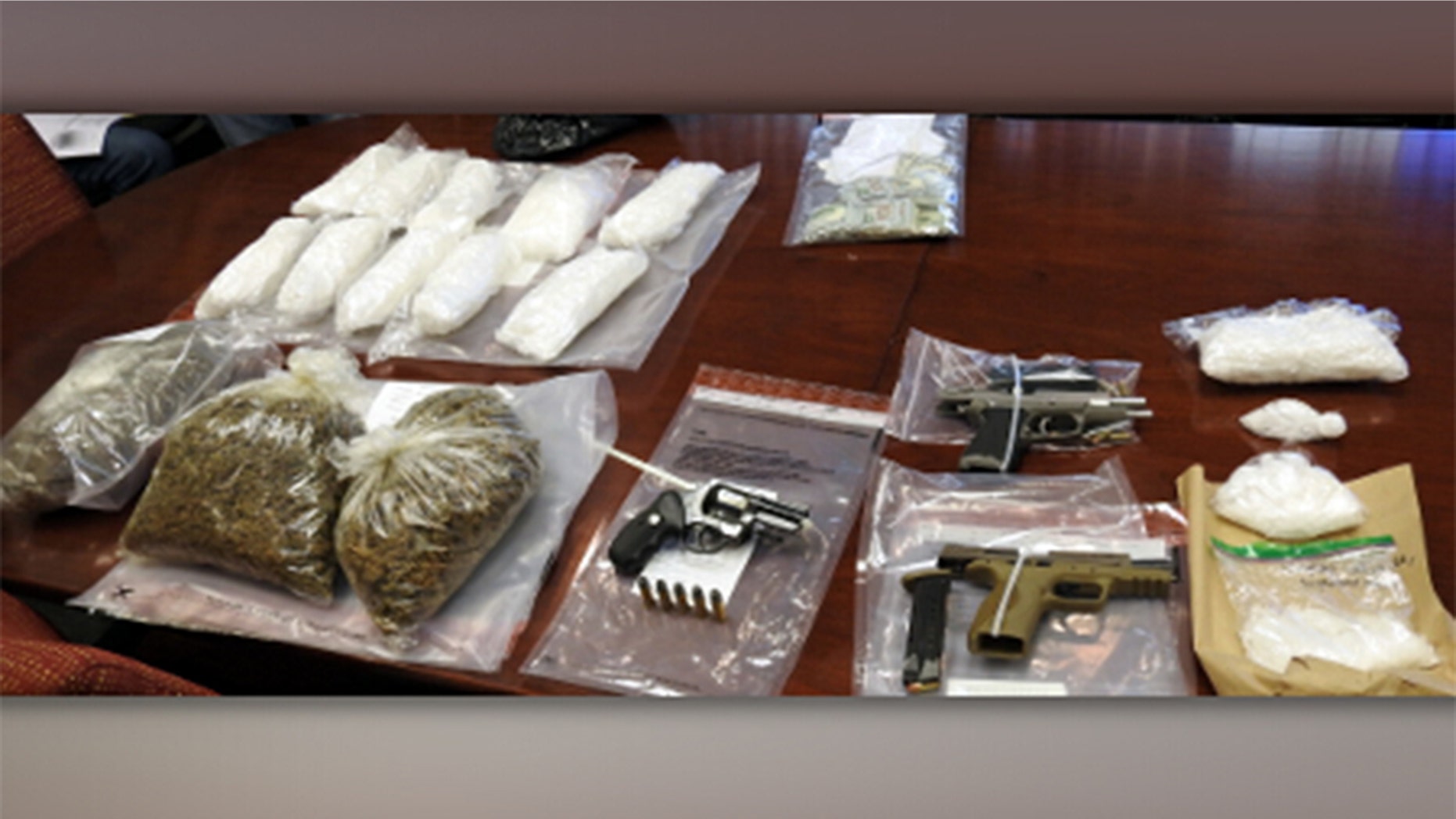 Seven people have been arrested and items including 46 pounds of methamphetamine and $10,000 in cash were seized following a drug operation that lasted eight months, authorities in California said Wednesday.
The Fresno County Sheriff's Office in a news release said that its officers, along with those from the federal Drug Enforcement Administration (DEA) and FBI, carried out the operation.
Three pounds of processed marijuana and five weapons also were confiscated, and 211 marijuana plants were "eradicated," the sheriff's office added.
The investigation kicked off last November, with the arrest of David Stuard, 55, the sheriff's office said. Stuard was taken into custody after heroin, prescription pills and roughly one pound of methamphetamine was allegedly discovered in his vehicle following a traffic stop, according to authorities.
NEVADA SETS 1ST EXECUTION IN 12 YEARS AFTER FIGHT OVER DRUGS
"Detectives learned that Stuard would buy one kilogram (2.2 lbs.) of methamphetamine at a time and sell it in half- and one-pound quantities to smaller dealers," the sheriff's office said. "As detectives investigated further, they identified two Fresno men as being the major suppliers."
Seven search warrants were ultimately served at separate locations and the case was handed to the U.S. Attorney's Office for the Eastern District of California, the DEA and the FBI for prosecution, the sheriff's office said.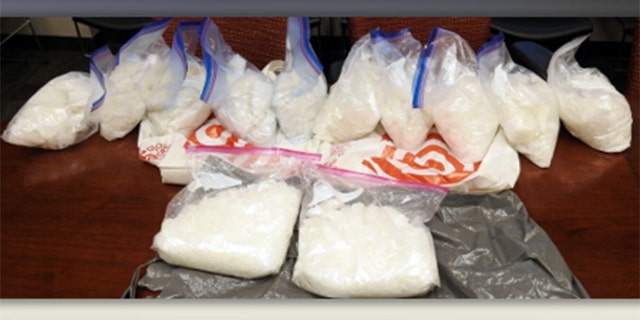 SEAN PENN AND ROBIN WRIGHT'S SON, HOPPER, PLEADS NO CONTEST IN NEBRASKA DRUG CASE
Charged June 14 in a nine-count federal indictment were Victor Garcia, 33; Angel Rivera, 31; Adolfo Lopez-Rayas, 32; Patrick Shaun Burriel, 46; Michelle Madewell, 41; and Luis Chaves Torres, 38. Each was charged "with conspiracy to possess with intent to distribute methamphetamine and other narcotics offenses," the sheriff's office said, adding that Lopez-Rayas and Torres were also hit with charges for firearms offenses.
The same day, "another one-count indictment was returned against David Stuard, charging him with possession with intent to distribute methamphetamine," the sheriff's office continued.