California deputy's murder blamed on Gov. Brown-backed prison reform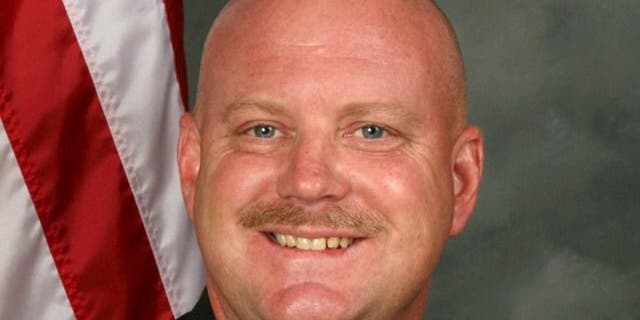 Law enforcement groups in California have propelled the state's prison reform measure, known as Assembly Bill 109, into the limelight by proclaiming that it led to the murder of Sacramento County Sheriff's Deputy Robert French.
On Aug. 30, French was killed – while two other officers were wounded – in a shootout with convicted felon Thomas Littlecloud. The 32-year-old had served three prior sentences and failed to show up to court in 2016 for violating the conditions of his release.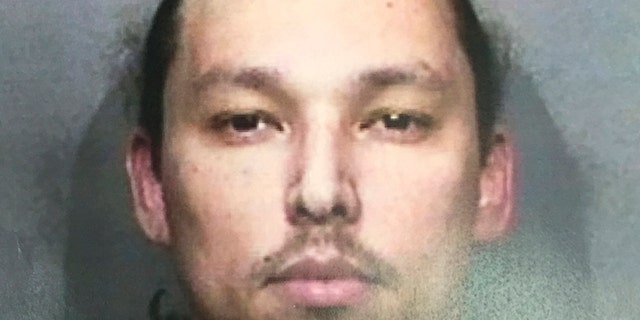 Littlecloud – who also died in the battle – was free from custody as a result of AB 109 parole changes, according to the Association for Los Angeles Deputy Sheriffs (ALADS), which represents more than 7,900 deputy sheriffs and district attorney investigators.
"Prior to AB 109, a no bail warrant for a violation of parole would have been issued for Littlecloud and served upon him. He would have remained in custody while awaiting both resolution of his new criminal cases and a parole revocation hearing. Most importantly, he would not have been on the streets in August, 2017 and able to murder Deputy French," ALADS said in a statement. "The attempt by the state legislator to game recidivism statistics doesn't change the reality of parolee behavior and law violations after release from prison."
AB 109, also known as the state's prison realignment law, was signed by Gov. Jerry Brown in 2011 in an effort to ease California's burgeoning prison overcrowding problem and sought to move the responsibility of administering certain offenders from the state to counties. The Supreme Court mandate meant that some prisoners who would have been sent to state prison were sent instead to county jails. Others were placed under Post-Release Community Supervision (PRCS) in which they were given help to reintegrate into society through services such as jobs and skills training, mental health counseling and substance abuse treatment.
"Deputy French was gunned down by a cowardly fugitive with a decades-long criminal history that should have been behind bars. California's nonsensical experiment of releasing hardcore criminals back on the streets has created a revolving door criminal justice system with deadly consequences," Craig Lally, President of the Los Angeles Police Protective League, told Fox News. "The Los Angeles Police Department is understaffed and it makes little sense to keep releasing convicted criminals to wreak more havoc on our streets. These failed policies need to be rescinded."
And according to Assemblyman Travis Allen, R-Huntington Beach, many of the state's Democratic leaders subsequently have blood on their hands.
"A cop-killing felon was on the streets due to Jerry Brown's AB 109 early release law, instead of behind bars where he belonged," he lamented. "It is not enough for Democrat politicians to send their condolences after the fact when it is their soft-on-crime policies that have put our law enforcement and communities in harm's way. Deputy French's death was unnecessary and a direct result of the laws that Gov. Jerry Brown and the California Democrats have promoted."
However, others disagree that the measures played a role in the police officer's death.
"AB 109 didn't reduce the amount of time this suspect – or any other – was incarcerated. The hypothetical scenario is based on speculation, inaccurate information. The truth is that no one knows exactly what would have happened in a hypothetical situation," contended Vicky Waters, press secretary for the California Department of Corrections and Rehabilitation (CDCR). "In this case, what CDCR knows is the suspect served his full sentences in prison and was, by law, released in November 2014 to community supervision where he remained until this incident."
Prisoner rights' advocates too argue that individual crimes "cannot be laid at the feet at any particular piece of legislation."
"The dynamics of crime are not so easy, not so cut-and-dried as to say, if any single piece of legislation is or is not enacted, any particular crime would be prevented. To assert this plays to the fear of the public for political gain, something we have come to expect from the D.A. and sheriff's associations," said Vanessa Nelson-Sloane of the Life Support Alliance. "The people of California would be better served if these organizations, and others, would get behind, support and work for meaningful rehabilitative programs. Passing laws to keep people in prison longer, or railing against laws that seek to provide a path to rehabilitation, are counterproductive."
Since October 2011 when the law was enacted, California's state prison population has fallen by more than 25 percent. Before the bill came into play, the state's prisons were holding almost double the amount they were built to house and mentally ill prisoners often were not receiving rudimentary care. Activists also insisted that the criminal justice reform has enabled cost savings by decreasing incarceration levels and instead emphasizing rehabilitation.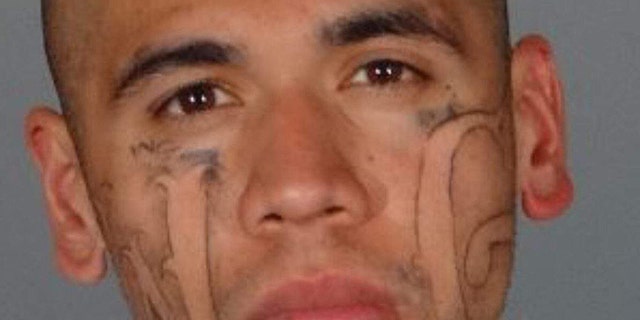 But this isn't the first time the legislation has been blamed directly for an officer's death on duty. Many attributed the February death of Whittier police officer Keith Boyer to AB 109, as court records showed the shooting suspect and alleged gang member Michael Mejia cycled in and out of incarceration and violated his probation several times. Yet he received a 10-day "flash incarceration" in county jail under the bill before allegedly killing Boyer and his own cousin, and wounding another officer.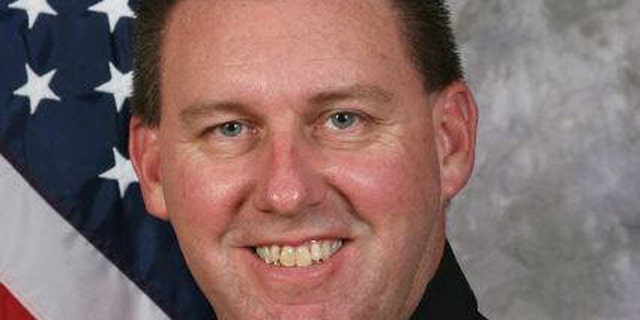 And last week, a lauded El Dorado Hills middle school counselor, Myrna Harp, was lucky to have survived a head-on collision after a car theft suspect, who critics say would have been behind bars for previous convictions if it weren't for AB 109, crossed into her lane amid a police chase.
HOW CALIFORNIA GUN OWNERS ARE LEGALLY KEEPING THEIR AR-15 RIFLES
Such stories have become commonplace, AB 109 opponents claim.
CalMatters, a nonpartisan, nonprofit journalism venture, claims that while property crimes such as burglary and car theft have continued to decline, a trend that has been ongoing since the mid-90s, violent crime rose 7.4 percent between 2011 and 2016, with "aggravated assault" experiencing the biggest uptick. Other organizations dispute the reasoning behind this – including nonpartisan research think tank the Public Policy Institute of California, which concluded in 2016 that AB 109 had little impact on the number of former inmates who re-offended and was not the cause of violent crime spikes.
Nonetheless, California's lawmakers – with support of the voting public – are continuing to overhaul the prison system.
Following AB 109 in 2011, Prop 47 – which changed crimes such as fraud and theft under the value of $950 and the possession of illicit drugs including cocaine, heroin and methamphetamine from felonies to misdemeanors – was voted into law in California in 2014. More than 13,500 prisoners also reportedly were released and some 200,000 felony convictions retroactively eliminated.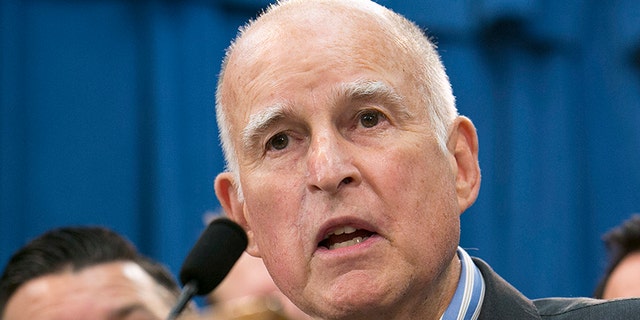 Then last year came the Brown-endorsed Prop 57 which undid many sentencing laws. It branded those convicted of offenses including rape of an unconscious person, human trafficking involving sex acts with minors, lewd acts against a child 14 or 15 years old, failing to register as a sex offender and attempting to explode a bomb at a hospital or school as "nonviolent" criminals.
3 DIE IN SHOOTING AT ALASKA PRECIOUS METALS SHOP
Scores of law enforcement leaders are now saying enough is enough.
"These bills have brought about a horrible state of affairs. There is no dispute violent crime has increased and the common denominator is early release from prison," added John McGinness, a former Sacramento County Sheriff who now serves as a consultant for the California Police Association. "Maybe this wasn't reckless policy, maybe it was well-intended, but it needs to be acknowledged that it has failed."