California death row inmate freed after rape, murder conviction overturned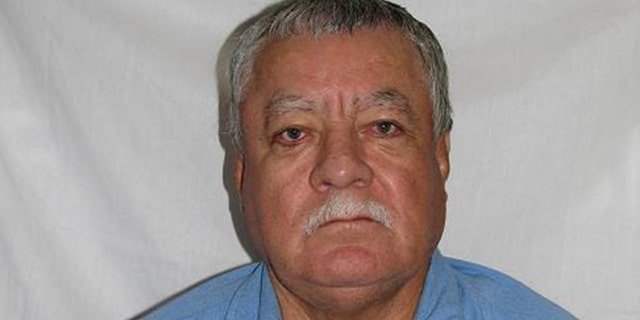 NEWYou can now listen to Fox News articles!
An inmate who spent more than two decades on California's death row after being convicted of raping and killing a toddler has been freed.
Vincente Benavides, 68, had been on death row since June 1993 after he was convicted of killing his girlfriend's 21-month-old daughter.
TODDLER SHOOTS PREGNANT MOTHER WHILE PLAYING WITH DAD'S GUN
He was released from the San Quentin State Prison in Marin County around 4 p.m. Thursday, the California Department of Corrections and Rehabilitation said.
Benavides was babysitting the girl, Consuelo Verdugo, in Delano in 1991 while her mother was at work. The couple later brought the injured child to an emergency room, and she died about a week later.
The 68-year-old and his girlfriend told doctors she hit her head on a door, but defense later said at trial that the girl may have been hit by a car when she got out of the house when Benavides lost track of her.
A forensic pathologist claimed that Verdugo died from anal injuries from being sodomized, and several doctors testified that the girl's injuries were caused by sexual assault. Many doctors who testified about the girl's injuries later recanted, saying they hadn't seen her full medical records.
The state's Supreme Court last month overturned the conviction citing false medical testimony.
MOM WHO LEFT KIDS ALONE TO VISIT GERMANY GETS PROBATION
Kern County District Attorney Lisa Green said she won't retry Benavides for first-degree murder. Without that medical testimony, Green noted, a lesser conviction would be "difficult, if not impossible."
Benavides' representatives on Thursday said they're "elated" their client was released, as "he was wrongfully convicted over 25 years ago."
The Associated Press contributed to this report.