California cops shot: Suspected gunman dead, investigators say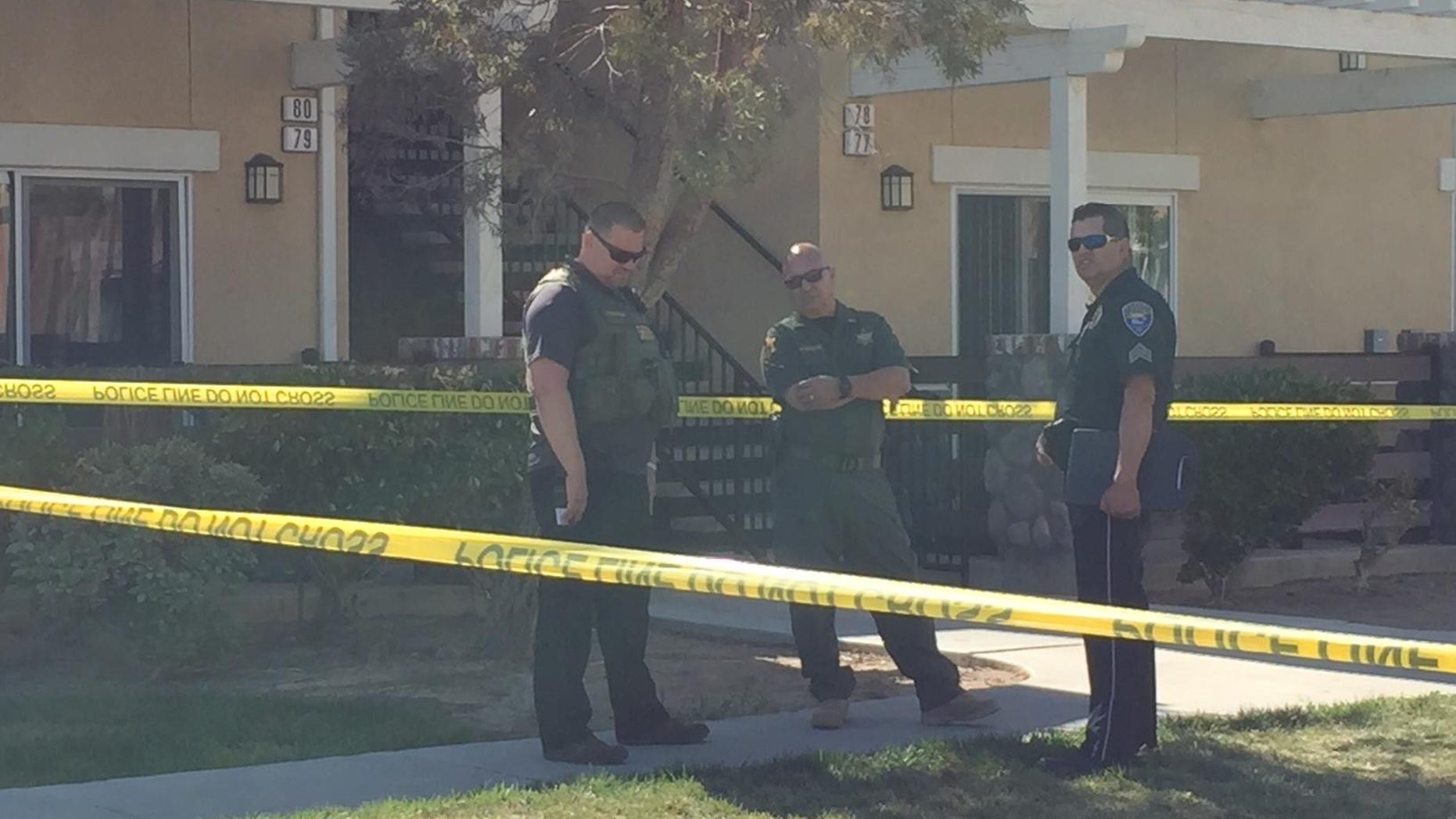 A burglary suspect accused of stealing a police officer's gun and engaging in a struggle -- which ended with all three shot -- has died, investigators said.
The officers were responding to a break-in report at an apartment in the California farming town of Los Banos, Fox 26 reported.
The officers and the man were locked in the struggle when the shooting unfolded, injuring all of them. The suspect allegedly took one of the cop's guns, the Los Banos Enterprise reported.
The two officers and the suspect were airlifted to a hospital in nearby Modesto.
Officials have not released updates on the conditions of the wounded officers.
Monday's shooting was the first to involve police officers in Los Banos since 2013, Cmdr. Ray Reyna said.
The Associated Press contributed to this report.