California authorities say they found cocaine hidden in cereal boxes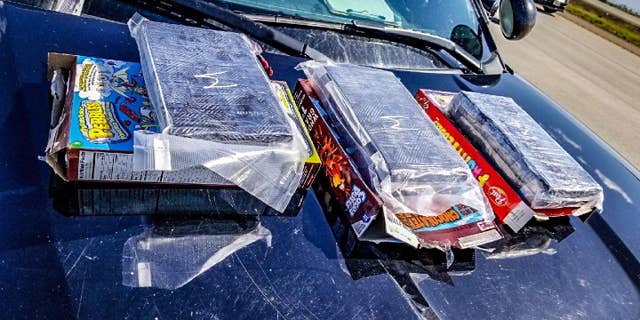 California authorities on Friday said they uncovered a stash of cocaine hidden within multiple cereal boxes.
The drugs were found on Thursday afternoon after a California Highway Patrol (CHP) Merced officer pulled over a car on State Route 99 for a violation, the law enforcement agency said in a news release on Facebook.
NEW JERSEY DRUG BUSTS TURN UP POT-LACED KIDS' CEREALS
After reaching the person inside, the officer spotted "several indicators of criminal activity," police said.
Authorities ultimately found probable cause for a search, during which they found "three cereal boxes, each containing one kilogram of cocaine," the news release said.
CLICK HERE TO GET THE FOX NEWS APP
"The average price of a kilogram of cocaine is $28,000. Broken down and sold per gram, each cereal box would be worth $40,000," police said. "These might be the most expensive cereal boxes in the world."
The driver was taken into custody was booked into Merced County Sheriff's Office Jail, the news release said.