California 18-year-old confesses to molesting dozens of children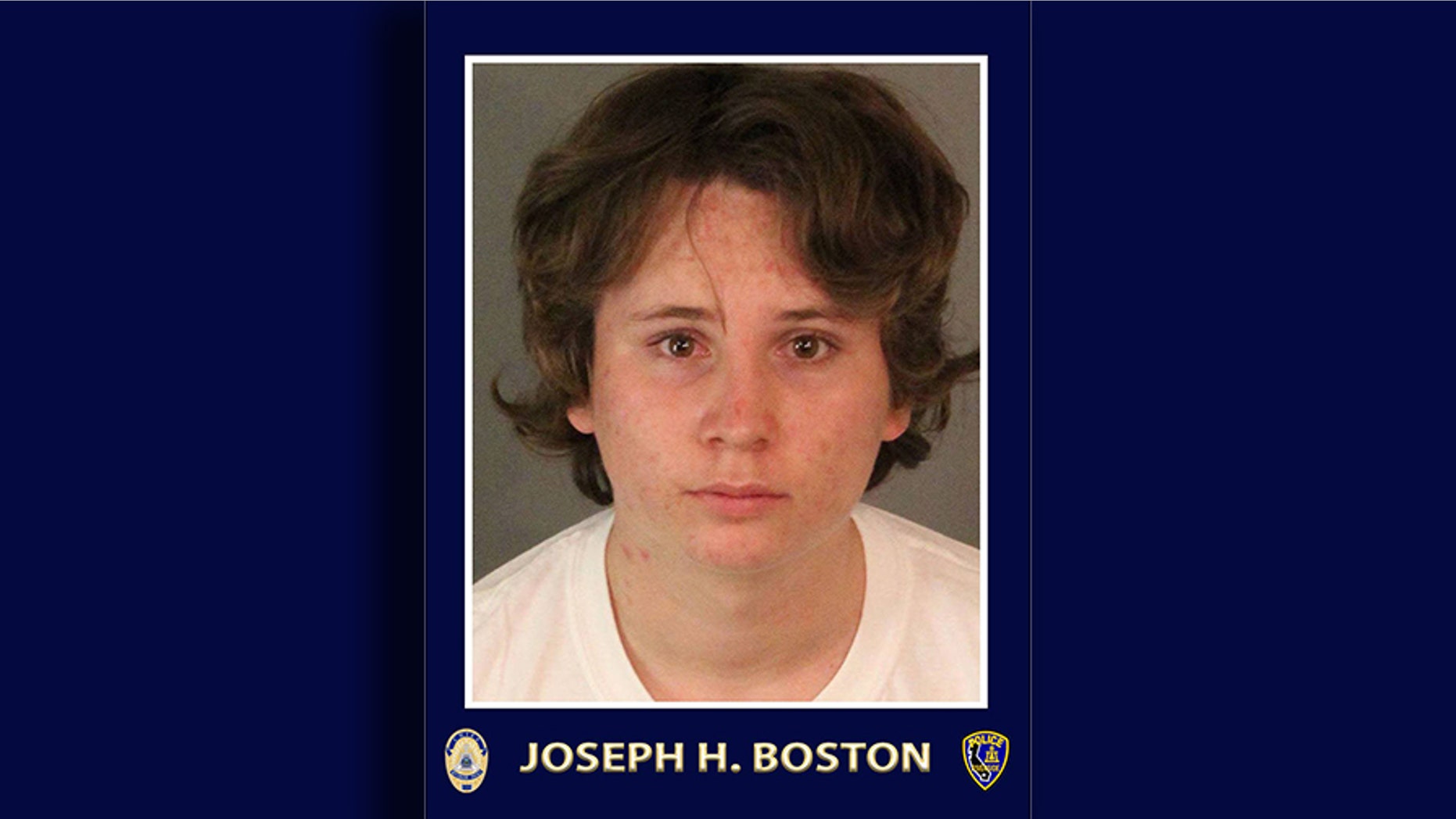 An 18-year-old in California has admitted to molesting upwards of 50 young children after he told his mother he sexually assaulted two boys and she turned him in, police said.
Joseph Hayden Boston was charged Saturday with assaulting the two boys, ages 4 and 8, at a motel in Riverside, police said.
"He also admitted to molesting upward of 50 children since he was 10 years old in different cities where he lived," police said.
Detectives are seeking other potential victims, according to police.
Boston was arrested after his mother flagged down a Riverside cop around 3 a.m. Saturday. She said she wanted to turn her son in for suspected molestation, police said.
"The suspect called his mother and said he had molested two young children earlier," police said. "She drove to her son's location and took him to the police station, where he later confessed the acts to officers.
The parents of the alleged victims, who were staying at the same motel as Boston, allowed them to go to Boston's room, police said.
"This is going to affect not only the victims for a long time, but also our detectives and officers involved in this -- to hear someone just be very open about what they've done, and they're only 18 themselves," Riverside Officer Ryan Railsback said, according to KABC-TV.
The two boys were turned over to the Riverside County Child Protective Services, police said.
Boston checked into the motel last month after living in Lakewood and Buena Park.
He is being held on $1 million bail after being booked on sexual assault charges.