Bus flips in Adirondacks, at least 6 hurt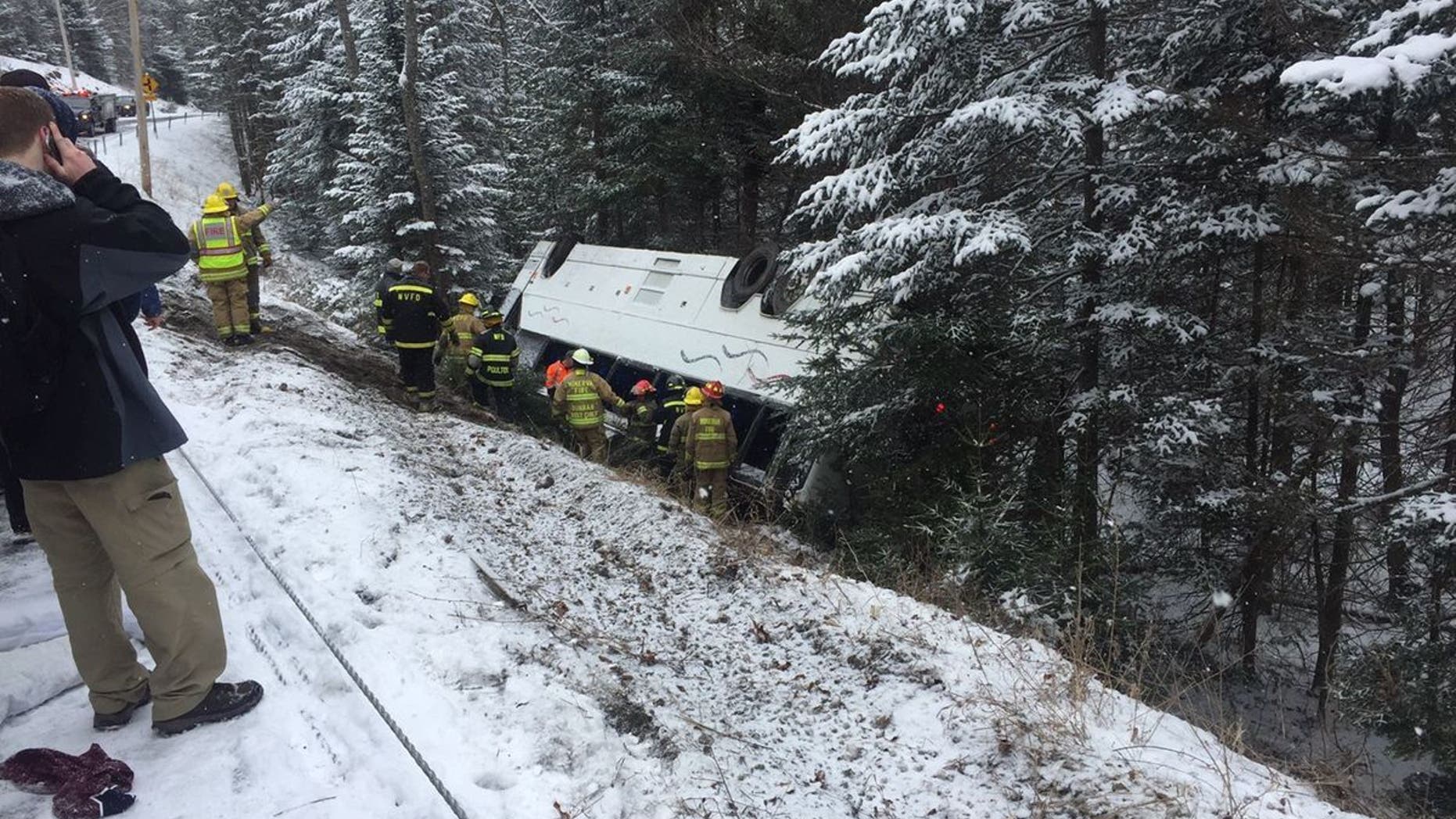 Authorities say several people have suffered minor injuries after a commercial bus crashed and overturned on a road in the Adirondack Mountains.
New York State Police and Essex County emergency services officials say the crash happened Monday morning on Route 28N in the town of Minerva, 75 miles north of Albany. The bus went down an embankment and landed on its roof.
Troopers say some passengers aboard the Trailways bus have minor injuries, but a specific number wasn't available. County officials say they believe six people out of the approximately 30 on board were injured.
Officials in neighboring Warren County say the initial emergency call came in through the county's dispatch center at 10:43 a.m.
Heavy snow was falling at the time of the crash, but it's not known yet if the weather was a factor.