Buildings safe to reenter surrounding San Francisco high-rise after construction emergency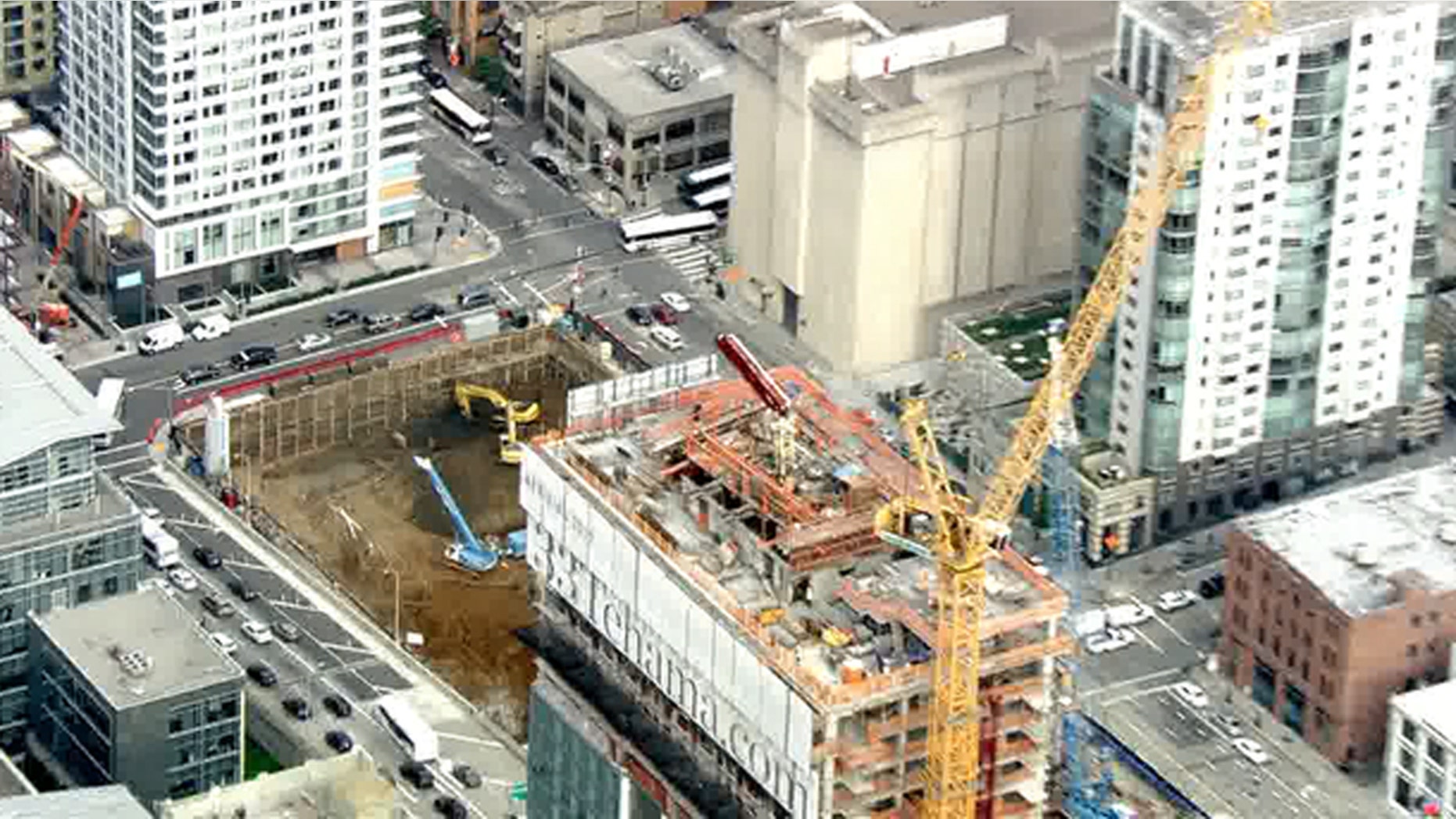 San Francisco city officials have reopened all streets except Tehama between 1st & 2nd streets in South of Market neighborhood where a high-rise construction emergency took place Wednesday afternoon. The situation has been resolved.
Fire officials evacuated 16 nearby buildings when a partial hydraulic failure happened at 41 Tehama Street. All of those buildings are now safe to re-enter except 44 Tehama, according to authorities.
The building under construction initially prompted concerns that a 2,000 pound concrete wall could have collapsed.
According to San Francisco Fire Department, the construction company made the emergency call at 2:45 p.m.
The building is a 37-story, 403-unit luxury residential tower near the Transbay Transit Center site. The building is being developed by Hines and Invesco Real Estate. The risk was said to be coming from the 30th floor of the building.
The developer said previous reports of the concrete slab being in danger of falling were false. City inspectors  have now backed up that claim saying that was not the case.
"The interior forming system and the concrete placement arm have been secured and are being evaluated by engineers to bring it back to level," Hines and Invesco said in a written statement.