Broward Sheriff Scott Israel ripped by police union in Florida billboard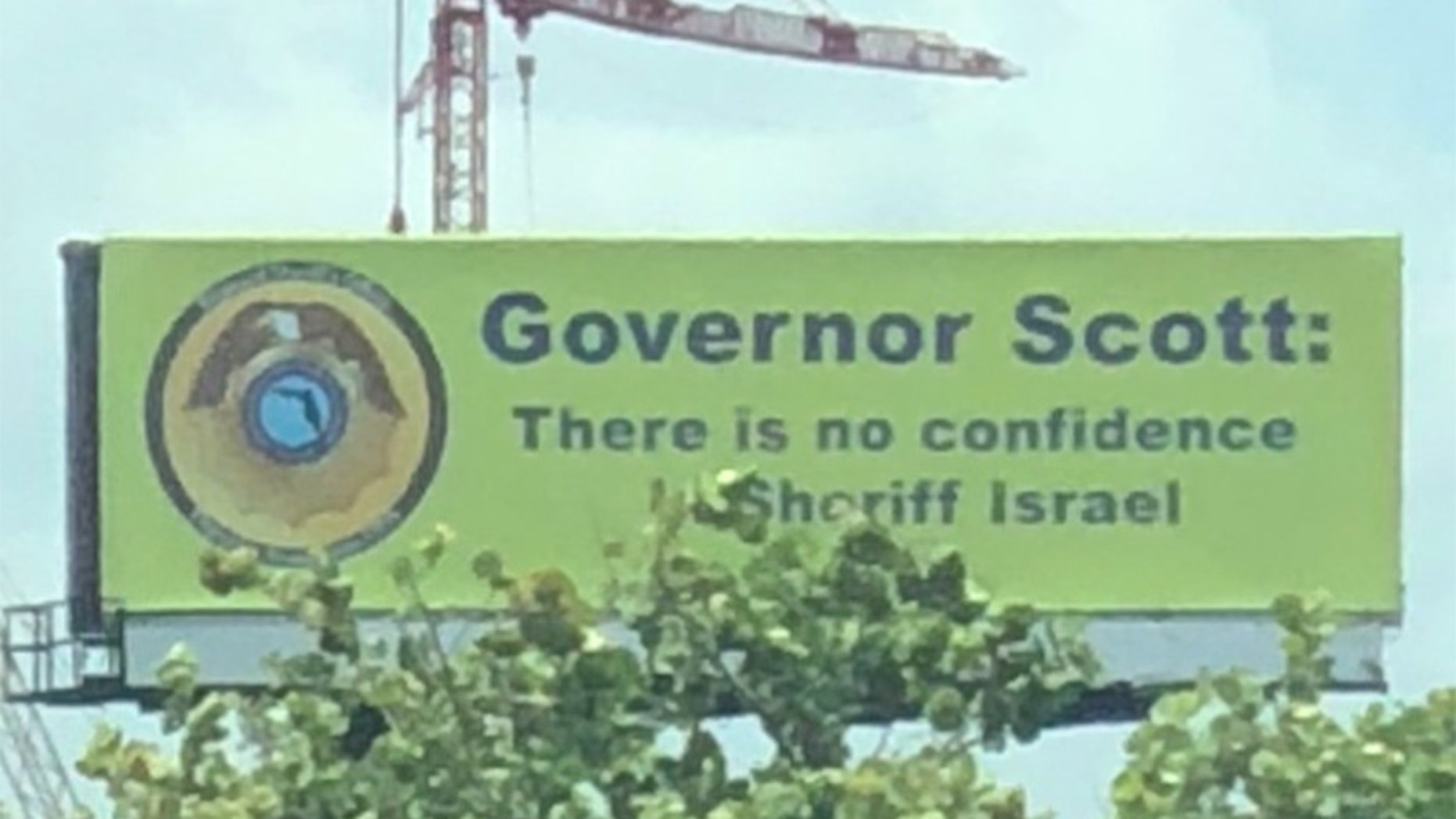 A police union in Florida is upping the ante in its campaign to oust the sheriff who has been widely blamed for a series of missteps surrounding the Parkland high school shooting.
A billboard that has just gone up in a heavily-trafficked section of I-95 South in Fort Lauderdale, reads: "Governor Scott there is no confidence in Sheriff Israel."
The blistering message was paid for by the International Union of Police Associations 620 Deputy Union, which represents the majority of cops who work under Broward County Sheriff Scott Israel.
"Jokingly it faces the north, towards the governor," Union President Jeff Bell told Fox News on Friday.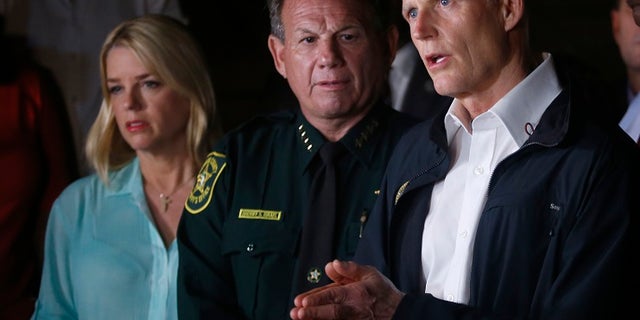 In a late April vote, 534 members of the union said they have no confidence in Israel, while only 94 members backed him.
Florida Gov. Rick Scott has the ability to suspend Israel from his position and the state's senate can vote to fire him.
The association, in their April vote, cited the national criticism surrounding Israel and his office following the mass shooting at Marjory Stoneman Douglas High School on Feb. 14.
The Broward sheriff has taken heat for his department's handling of the shooting as it unfolded, as well as its apparent failure in picking up warning signs from the shooter's reported erratic behavior in visits they made to his home in the years leading up to the attack.
Bell had said the association's next step is to present the vote to Scott — who so far has rejected calls from some state legislators to suspend Israel after the shooting — and to ask him to "please make change and replace the sheriff with somebody who is capable of amazing leadership."
Israel, in response to the announcement of the vote, had said Bell was trying "to use the Parkland tragedy as a bargaining tactic to extort a 6.5 percent raise" from the sheriff's office.
Fox News' Nicole Darrah contributed to this report.