Branch Davidian survivors, others mark 20th anniversary of end of fiery 51-day standoff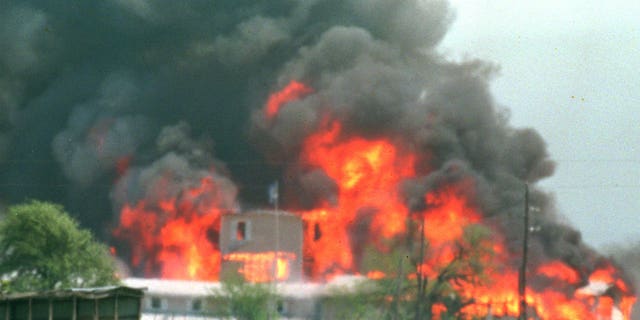 WACO, Texas – Dozens have gathered to remember the siege on the Branch Davidians' Texas compound on the 20th anniversary of the 51-day standoff's fiery end.
Survivors and others who see the events as an unwarranted government intrusion into personal and religious freedoms are attending a Friday memorial service at a Waco museum. One survivor read the names of the nearly 80 sect members who died on April 19, 1993.
Federal agents raided the compound Feb. 28, 1993, trying to arrest sect leader David Koresh for stockpiling illegal weapons. But the group had been tipped off about the raid and a shootout ensued. Four agents and six Davidians were killed.
Several women and children left the compound during the standoff, which ended after tear gas was fired inside and it burned.