Boy Scouts considering dropping nationwide ban on gay members, leaders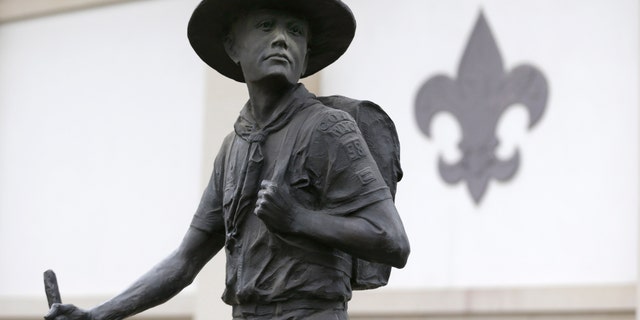 The Boy Scouts of America is considering dropping a longtime ban on gay members, leaving such membership and leadership decisions up to local sponsors.
"The BSA is discussing potentially removing the national membership restriction regarding sexual orientation,'' spokesman Deron Smith said in a statement obtained by FoxNews.com. "This would mean there would no longer be any national policy regarding sexual orientation, but that the chartered organizations that oversee and deliver Scouting would accept membership and select leaders consistent with their organization's mission, principles or religious beliefs."
In other words, the different religious and civic groups that sponsor Scout units would be able to decide for themselves how to address the issue -- either maintaining an exclusion of gays, as is now required of all units, or opening up their membership.
Smith added that the youth development organization has been in contact with families to determine its best interests.
"BSA members and parents would be able to choose a local unit which best meets the needs of their families," he said.
If the change is approved, it could be announced as early as next week, after a BSA national board meeting, the Associated Press reports.
Gay-rights activists were elated at the prospect of change, sensing another milestone to go along with recent advances for same-sex marriage and the end of the ban on gays serving openly in the military.
However, Southern Baptist leaders -- who consider homosexuality a sin -- were furious about the possible change and said its approval might encourage Southern Baptist churches to support other boys' organizations instead of the BSA.
The BSA, which was founded in 1910, has also excluded atheists throughout its existence. Smith said a change in the policy toward atheists was not being considered, and that the BSA continued to view "Duty to God" as one of its basic principles.
More than 2.6 million scouts and 1 million adults were involved in the BSA in 2012, according to its website.
Protests over the no-gays policy gained momentum in 2000, when the U.S. Supreme Court upheld the BSA's right to exclude gays. Scout units lost sponsorships by public schools and other entities that adhered to nondiscrimination policies, and several local Scout councils made public their displeasure with the policy.
More recently, pressure surfaced on the Scouts' own national executive board. Two high-powered members -- Ernst & Young CEO James Turley and AT&T CEO Randall Stephenson -- indicated they would try to work from within to change the membership policy, which stood in contrast to their own companies' non-discrimination policies.
Amid petition campaigns, shipping giant UPS Inc. and drug-manufacturer Merck announced that they were halting donations from their charitable foundations to the Boy Scouts as long as the no-gays policy was in force.
Also, local Scout officials drew widespread criticism in recent months for ousting Jennifer Tyrrell, a lesbian mom, as a den leader of her son's Cub Scout pack in Ohio and for refusing to approve an Eagle Scout application by Ryan Andresen, a California teen who came out as gay last fall.
Tyrrell said she's thrilled for parents and their children who've been excluded from scouting and "for those who are in Scouts and hiding who they are."
"For me it's not just about the Boy Scouts of America, it's about equality," she told The Associated Press. "This is a step toward equality in all aspects."
The Associated Press contributed to this report.