Boy in viral 2014 protest photo among 8 family members dead in California cliff crash
A boy captured in a 2014 photo tearfully embracing a Portland, Ore. police officer at a protest is among the eight family members -- including six children -- who were killed Wednesday when their SUV plunged off a cliff along the Northern California coast.
Devonte Hart, 15, his five siblings and adoptive parents were pronounced dead after the vehicle plummeted 100 feet off an ocean overlook on the Pacific Coast Highway, about 150 miles north of San Francisco, police said. The vehicle was found Monday.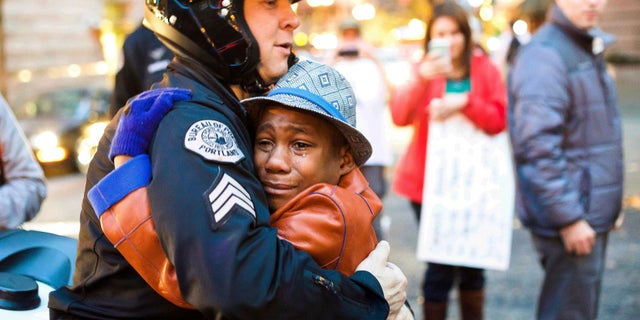 "We have every indication to believe that all six children were in there," Mendocino County Sheriff Tom Allman said about the deadly crash. "We know that an entire family vanished and perished during this tragedy."
The bodies of Devonte, Hannah Hart, 16, and Sierra Hart, 12, have not been located. Markis Hart, 19, Jeremiah Hart, 14 and Abigail Hart, 14, were killed.
The children's parents, Jennifer and Sarah Hart, both 39, were pronounced dead.
Devonte gained national attention after a rally on Nov. 25, 2014 protesting police violence in Portland. Devonte had a "Free Hugs" sign, and a Portland police officer asked if he could hug the boy, who was 12 at the time. The emotional embrace, with tears visibly streaming down Devonte's face, went viral and was called "the hug shared around the world."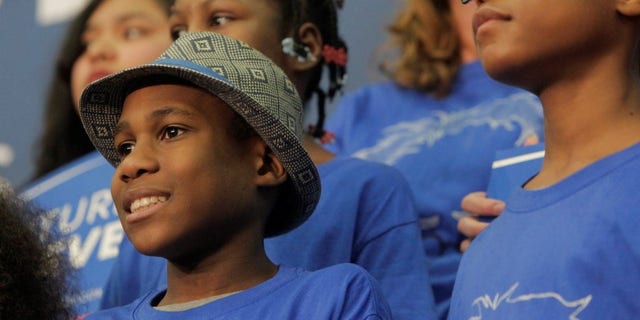 SIX CHILDREN FEARED DEAD AFTER SUV PLUNGED OFF CALIFORNIA CLIFF; 2 WOMEN KILLED
At the time, Jennifer Hart wrote on social media: "My son has a heart of gold, compassion beyond anything I've ever experienced, yet struggles with living fearlessly when it comes to the police...He wonders if someday when he no longer wears a 'Free Hugs' sign around his neck, when he's a full-grown black male, if his life will be in danger for simply being."
Despite the outpouring of support for the "beautiful" photograph, it also received negative attention because of the multiracial family with lesbian parents.
It's unclear why the vehicle went off an ocean overlook. California Highway Patrol, along with a specialized team of accident investigators, are determining the cause of the crash. The family lived in Woodland, Wash., and appeared to be taking a planned short trip when the crash happened.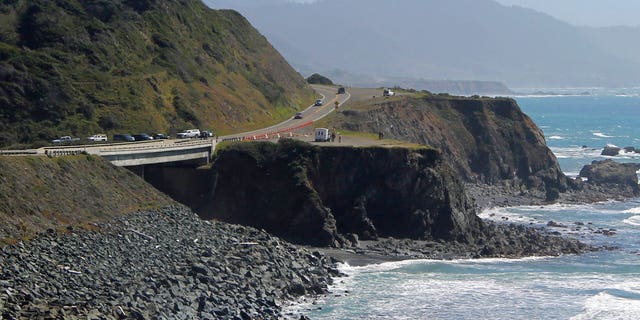 The Associated Press contributed to this report.