Boy, 8, dies after being struck by church float at Labor Day parade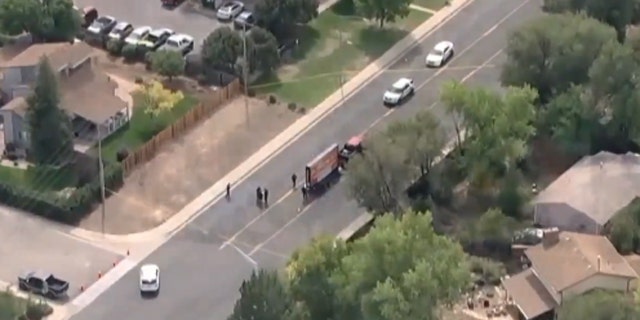 Colorado police on Monday said an 8-year-old boy has died after being struck by a church-sponsored float during a Labor Day parade.
The incident happened during the Windsor Harvest Festival parade about 20 miles southeast of Fort Collins. Authorities and witnesses say the boy was a participant on the float and the incident occurred near the end of the parade route.
"We were watching them, and the next thing you know, you just hear shrieking and screaming," one witness told The Greeley Tribune. "The mom was just frantic, of course, just screaming and crying."
The boy's name was not immediately released.
Todd Vess of Windsor Severance Fire Rescue says it wasn't immediately clear whether he fell from the float or was walking beside the float when he was struck.
KDVR.com reported that authorities appeared to focus on a Toyota Tundra pickup truck that was towing an ad for Generations, a Christian church in the town. The family was reportedly in the church community.
The parade was canceled as emergency personnel treated and transported the child to a hospital where he died.
No other details were immediately released. The incident remained under investigation.
The Associated Press contributed to this report