Boy, 7, killed in shootout involving Texas deputies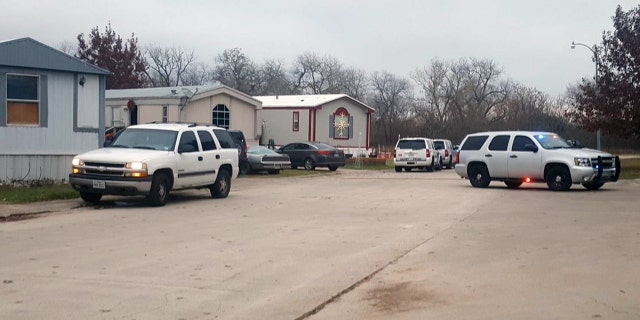 A seven-year-old Texas boy was shot and killed Thursday after he was caught in a crossfire between sheriff's deputies and a female suspect they were pursuing.
The unidentified woman, who was also killed, was reported to have stolen a car in the town of Scherz. Bexar County sheriff's deputies tracked the woman to a mobile home park, where they found her trying to break into one of the homes.
Bexar County Sheriff Javier Salazar told reporters that four deputies opened fire at the suspect. The boy was inside the mobile home the woman was trying to break into when he was struck in the abdomen and was pronounced dead at a local hospital.
Two other people who were in the mobile home were not hit by bullets, but were also hospitalized.
Salazar said it was not clear who fired the shot that killed the boy.
"We don't want to leave any stone unturned," he said. "We want everybody to have answers here. Right now, it's just too soon to tell."
Salazar added the deputies involved in the shooting have between two and 27 years of experience in the department and said they were "pretty shaken up."