Boston School Bans Pink from Pep Rally Amid Fear of Bullying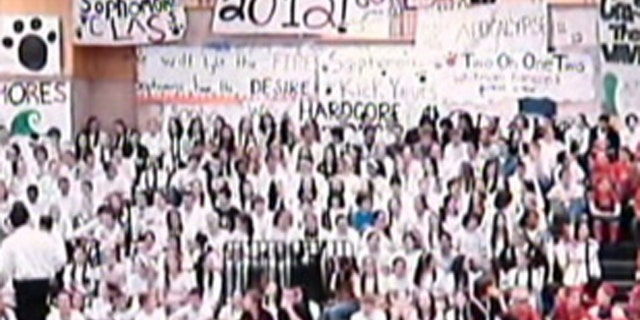 NEWYou can now listen to Fox News articles!
A Boston principal is barring students from wearing the color pink to an upcoming school pep rally, MyFoxBoston.com reported.
Jeffrey Szymaniak, principal at Whitman Hanson Regional High School, says it's his job to create an environment where kids can feel comfortable and safe. And, banning the color pink from pep rallies, he says, is just one of several new anti-bullying policies the school is implementing.
In years past, seniors wore black, juniors wore red, sophomores wore white and freshmen wore pink. But a new principal says he is not a fan of the color pink because it leads to teasing, he says.
He is asking students to wear the school colors of red and black instead.
The new policies are in conjunction with anti-bullying legislation rolled out to schools last May.