Border wall effort getting boost from US sheriffs' crowdfunding site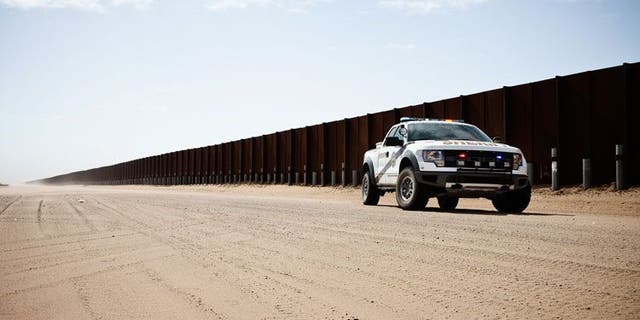 With the effort to build a wall along the U.S.-Mexico border seemingly stalled in Washington, the National Sheriffs' Association is looking to help break the logjam by raising funds for the project.
The group has launched a crowdfunding website that it announced during a White House meeting attended by President Trump and 43 sheriffs from 35 states, the Charlotte Observer reported.
In a Wednesday news release, Sheriff Sam Page of North Carolina chastised Congress for its "(refusal) to act on the security aspects of immigration reform, as thus, have done nothing to stop the flow of drugs such as Heroin, into our neighborhoods."
Page said Congress' inaction prompted the nation's sheriffs to "come together and act for the safety of the people we have sworn to protect."
"Without border security and immigration reform, more Americans will continue to be victims of crime," the homepage reads. "Now is the time to act! Secure our borders!"
Contributions to the project are tax deductible, and go to a special account specifically designated for the border security wall project, according to the website.
As of Wednesday evening, $14,000 of the $100,000 goal had been raised – a fraction of the projected cost for the wall, which ranges from $4 to $67 billion, Quartz reported.
Earlier this year, the National Sheriffs' Association sent a letter to Congress, insisting that legislation be passed to strengthen border security and increase resources. The letter was signed by more than 300 sheriffs from across the country.
The border, which spans from California to Texas, is approximately 1,900 miles. A barrier of some capacity exists for about a third of that area, the Mercury News of San Jose, Calif., reported.