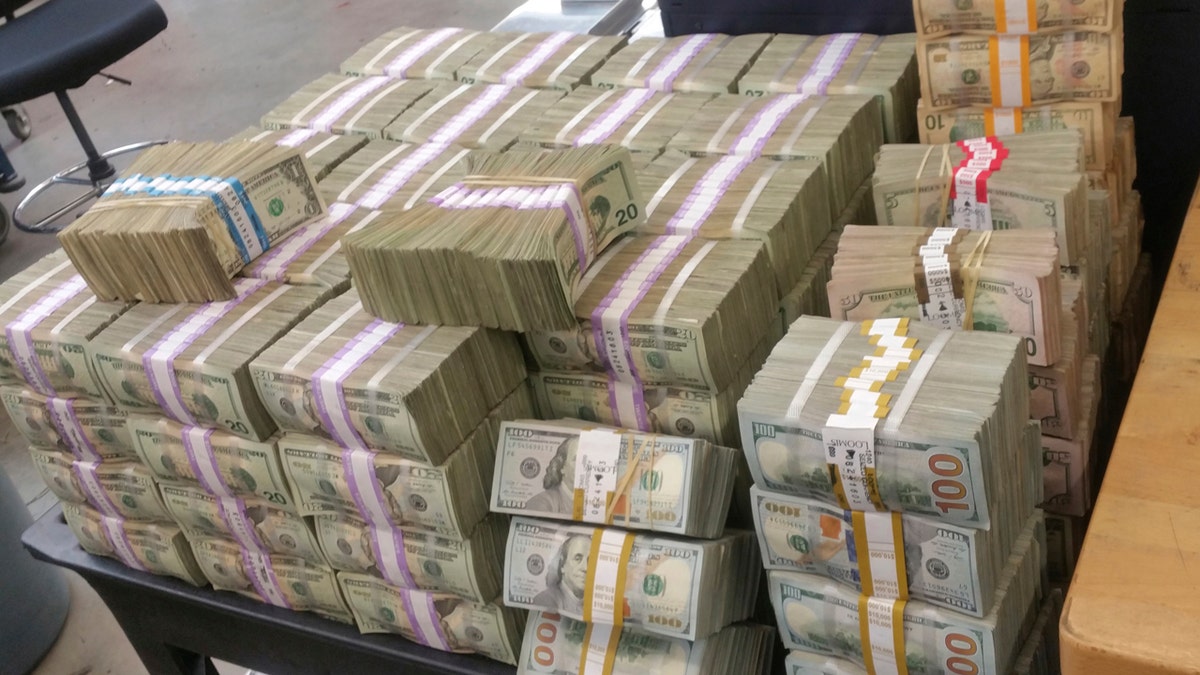 The U.S. Border Patrol says over $3 million has been seized after it was found on Tuesday inside two cars in Escondido, California.
It's the largest cash seizure ever made by the Border Patrol in San Diego County.
Officials say they pulled over a Kia Forte that was speeding, finding nearly $34,000 in vacuum-sealed bundles in the center console.
A second car raced away but was found abandoned while the driver was found hiding in some brush. Over $3 million was found in cardboard boxes inside the trunk of the Volkswagen Passat, officials say.
Both drivers pleaded not guilty on Wednesday to federal currency-smuggling charges.
The cash was being smuggled from the U.S. into Mexico.
The Associated Press contributed to this report.