Border Patrol agent shoots, kills illegal immigrant in Texas, authorities say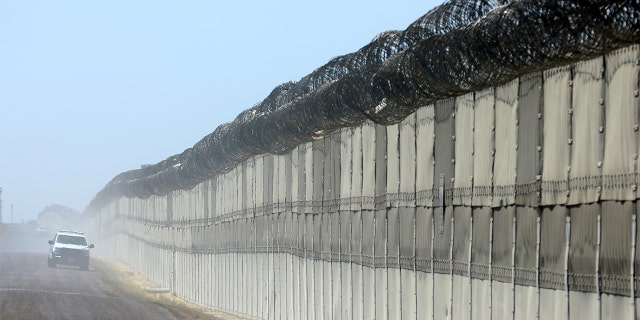 A U.S. border patrol agent fatally wounded an illegal immigrant in Texas Wednesday after the agent was attacked by a group, according to U.S. Customs and Border Protection (CBP).
The incident occurred around 12:22 p.m., when an unidentified border patrol agent who was by himself arrived at the scene in Rio Bravo, Texas after receiving "a report of illegal activity," a statement from the Laredo Sector of the CBP explained.
BORDER AGENTS NAB 75-YEAR-OLD WOMAN FOR TRYING TO SMUGGLE 17 POUNDS OF HEROIN FROM MEXICO
After the agent found and tried to apprehend "a group of illegal aliens," he "came under attack by multiple subjects using blunt objects," according to initial reports, the statement said.
"The agent fired at least one round from his service issued firearm, fatally wounding one of the assailants," according to the statement, while the others in the group fled the area.
TRAILER CARRYING UNDOCUMENTED IMMIGRANTS IS STOPPED IN TEXAS, POLICE SAY
Agents called emergency management services to the scene and provided care until the Rio Bravo Fire Department was able to arrive, CBP said.
"Three illegal aliens related to the incident were subsequently apprehended by responding agents," the statement said.
The FBI and the Texas Rangers are investigating the incident, according to the CBP.