'Bonnie and Clyde' murderer gets life in prison for 'execution-style' slayings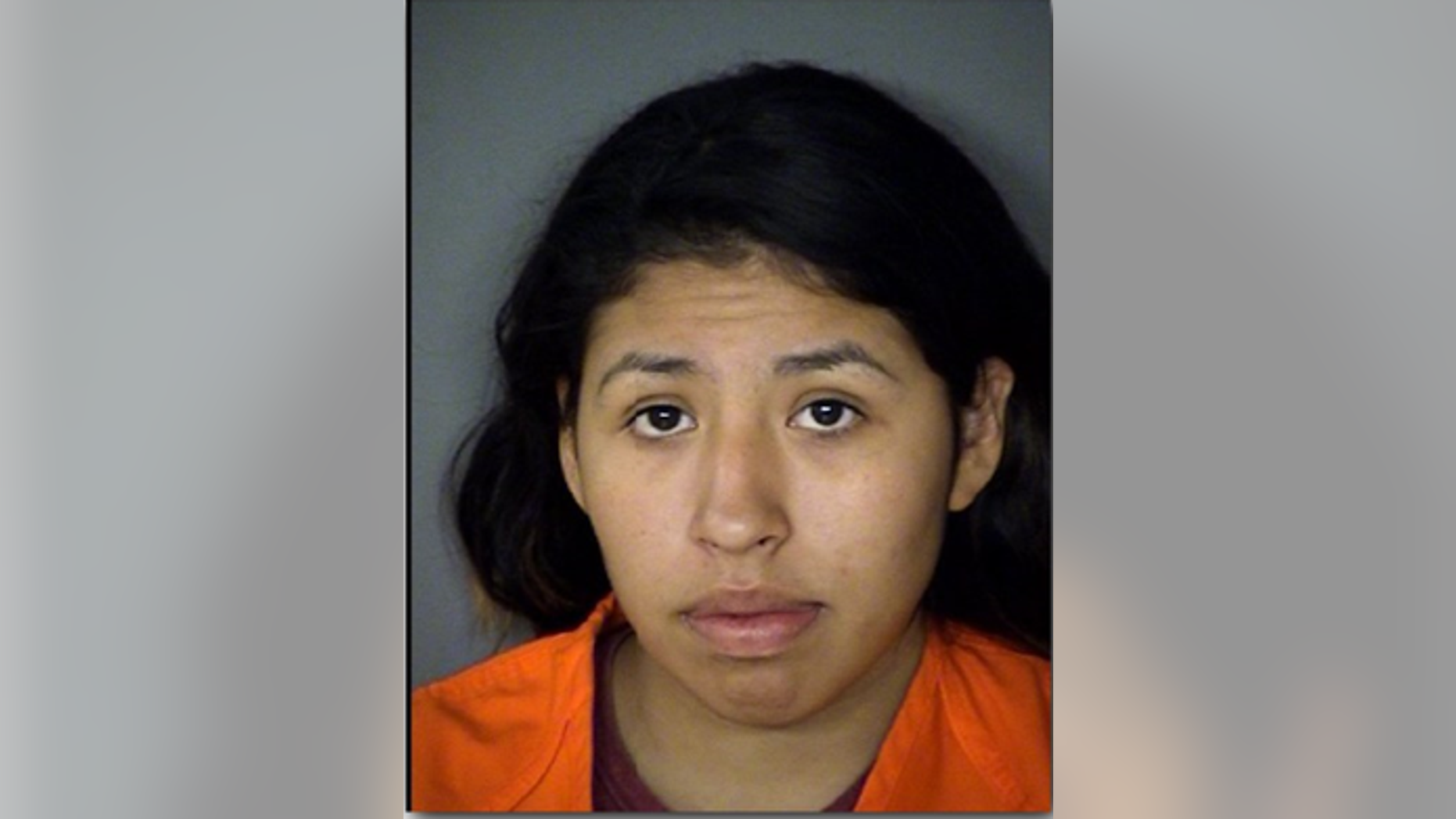 A San Antonio woman who nicknamed her and her co-defendant "Bonnie and Clyde" was found guilty Tuesday of capital murder in the 2014 robberies and "execution-style" murders of two men -- including a detective's son.
Antoinette Martinez, 22, was sentenced to life in prison without parole in the deaths of Steven Rendon, 19, and Xavier Cordero Jr., 20, the son of a San Antonio Police detective, the San Antonio Express-News reported.
Martinez and Cameo Marcus Clines were both charged and arrested in the deaths of the two young men who were killed five days apart, KSAT reported.
"They went from being friends, to, in her own words, 'Bonnie and Clyde,'" prosecutor Mari Janssen told the jury last week in her opening statement.
TEXAS WOMAN MURDERED BOYFRIEND, DISMEMBERED HIM WITH MACHETE, POLICE SAY
Martinez told police she had known Cordero but met Rendon on a dating site. The woman admitted to enticing the men to her residence, promising them sex before she and Clines held the men at gunpoint and robbed them.
She said she constrained the men with tape before dumping them into a car trunk and driving them to remote locations. Both men were shot in the head "execution style," KSAT reported.
Cordero was discovered lying face-down after being killed in southeast Bexar County. Rendon was found less than a week after he was shot and killed in a cornfield south of Bexar County.
Mark John McKay, the defense attorney, said Martinez was "blinded by her love for Clines."
"She falls in love with a guy and does stupid stuff. She tells a grandiose story that she thinks will help Cameo not get into trouble," McKay told the jury.
Clines, who McKay called a "stone-cold killer" purposely left evidence connected to the slayings in Martinez's apartment to blame the felonies on her. Clines was angry at Martinez for passing a sexually transmitted disease to him that he gave to his girlfriend.
"She was protecting him. They want you to convict her of capital murder, something [Clines] confessed to," McKay said.
Clines was sentenced to two life sentences including an additional 20 years in the two teen's deaths after pleading guilty in January 2016.
Janssen called Martinez "ruthless and without remorse" during her closing statement to the jury.
"When you look at her, think of the sound of the tape going around their faces, wrists, legs," Janssen said. "When you look at that woman, think of the gunshots to the back of Xavier's head and to the back of Steven's neck."
MAN SHOOTS TWO TEXAS DEPUTIES, THREATENS FIREFIGHTERS TRYING TO SAVE HIS BURNING HOME, POLICE SAY

"She knew what they were going to do. They had a plan and carried it out. She's the one luring the victims. She's the one tying them up," Somers concluded.
Cordero's father, San Antonio Police Detective Xavier Cordero Sr., said during Clines' trial last year the crimes have caused "so much pain and suffering" to his family, News 4 San Antonio reported.
Said Cordero: "You have destroyed our hopes and dreams."