Bomb suspect Rahami a deadbeat, hated America, says his daughter's mother
NEWYou can now listen to Fox News articles!
The man who police nabbed and shot Monday after a day-long dragnet in connection with a series of terror attacks in and around New York was a bad father who disliked America, hated gays and took long trips to his homeland of Afghanistan, according to the mother of his young daughter.
Maria, whose full name is being withheld by FoxNews.com, said her high school sweetheart, Ahmad Khan Rahami, didn't pay child support and often railed against American culture. The 26-year-old, who spoke after her grandmother called her for a reporter who produced his press credential and identified himself at the grandmother's home in Elizabeth, said she had not seen Rahami in two years.
"He would speak often of Western culture and how it was different back home," she said. "How there weren't homosexuals in Afghanistan.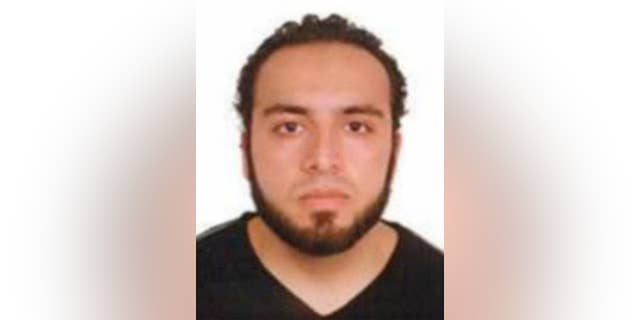 "He seemed standoffish to American culture, but I never thought he would cross the line," she added.
Rahami, 28, was identified by authorities early Monday, following a weekend of possibly related bombings in Seaside Park, N.J., and the Chelsea section of Manhattan. In addition, five homemade bombs were found in Elizabeth late Sunday, including one that was detonated by police. Authorities told Fox News Rahami's fingerprint was found on an unexploded bomb discovered in Manhattan Saturday night, and it is believed the same person or persons were behind the bombs, none of which caused fatalities.
Five men detained in connection with the probe after a traffic stop in Brooklyn were released Monday, and authorities said they do not believe the bombs were the work of a terror cell.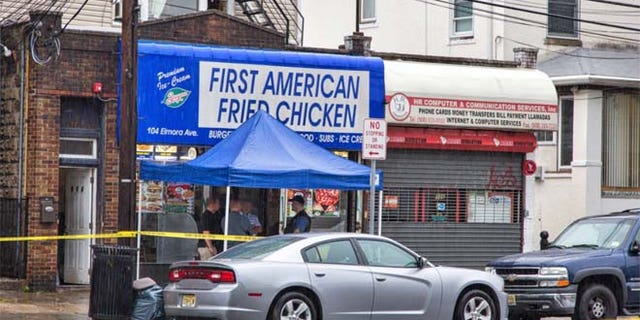 Maria recalled one chilling exchange in which the father of her child – a "class clown" in high school – demonstrated his hatred for the U.S. military.
"One time, he was watching TV with my daughter and a woman in a [military] uniform came on and he told [their daughter], 'That's the bad person,'" she said.
It was not clear when Rahami's family came to the U.S., but officials said Rahami, who worked at one of his family's restaurants, First American Fried Chicken, in Elizabeth, is a U.S. citizen. That restaurant is now closed after long-running code-enforcement problems with city inspectors, according to Elizabeth officials.
Rahami was taken into custody late Monday morning after a shootout with police in Linden, N.J., near Elizabeth after the FBI circulated a wanted poster. No one was killed in the shootout, and Rahami was seen being placed in an ambulance just before noon.
At Edison High School, where Rahami and Maria met, Rahami got along with classmates and was known as the class clown, she said. But he often criticized American culture, comparing it to the strict Islamic code of his homeland.
"I never thought he would do something like this," she said through tears. "I think he was brainwashed."
Maria recalled that Rahami would often go back to Afghanistan to see family, and would stay for weeks, or even months. Right before their daughter was born, Rahami was in Afghanistan and had trouble returning because authorities in Afghanistan confiscated his passport for unknown reasons, Maria said. The last time Maria knows that Rahami visited his homeland was nine years ago. He brought back a wife and another child, she said.
Maria did not say what prompted their breakup, and cut the interview short saying she did not want to speak to a reporter. But she did say she did not want Rahami around their daughter, whom she did not name.
"I didn't want him to see my daughter," she said. "If he loved her, he would have paid child support. My greatest fear is that he would try to take my daughter."