Body of SC plant worker missing for 16 years found in submerged car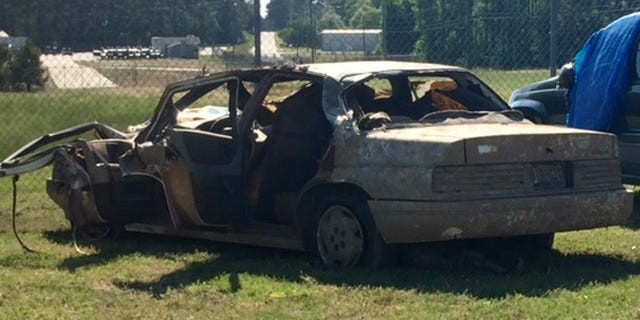 NEWYou can now listen to Fox News articles!
Investigators in South Carolina said Tuesday the body found inside a car submerged in a lake in Abbeville County is an industrial plant worker who had vanished nearly 16 years ago.
Dental records helped identify John Dubose at Monday's autopsy, Deputy Coroner Ronda Nance said. Dubose was last seen driving a Chevrolet before he disappeared in September 2000, Fox Carolina reports.
A fisherman on Saturday spotted a Chevrolet near a boat ramp in Lake Russell, south of Calhoun Falls, investigators said, adding that Dubose's body was in the front seat.
Investigators said at the time that he might have been suicidal, the Greenwood Index-Journal reports.
Nance says the autopsy showed no signs of trauma. Authorities said they were waiting for the results of alcohol and drug tests.
Dry weather had made the lake's water level lower than normal, making it easier to spot the car.
Click for more from Fox Carolina.
The Associated Press contributed to this report.