Body found in Florida freezer may be girl missing for a year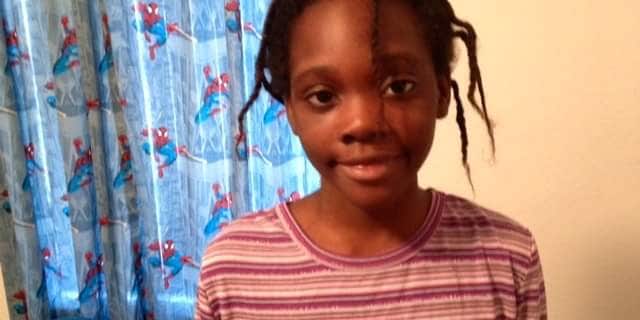 NEWYou can now listen to Fox News articles!
Police are investigating whether the body found in a freezer at a Florida home over the weekend could be a young girl who disappeared more than a year ago.
The grandmother and aunt of Janiya Thomas alerted authorities when Janiya's mother and an unidentified man reportedly left a 5'-by-4' freezer in their Bradenton, Florida garage last week, and asked them to keep it " for a little bit." Janiya, 11, has not been seen since August of 2014, according to Child Protective Custody, the Bradenton Herald reported.
Investigators were grateful to the women for reporting the suspicious freezer and are trying to determine whether the body found inside is Janiya.
"They thought it was a little odd because the freezer was padlocked," explained Bradenton Police Lieutenant James Racky to Fox 13 in Tampa Bay Monday. "Being smart, they actually broke open the lock and looked in the freezer and saw the body of a small, black female in the freezer and they called us. Thank god they called us."
Police began investigating Janiya's disappearance after a child abuse complaint was filed on her mother, Keishanna Thomas, 31, last month. Child Protective Service officials went to Thomas' home to take her children into protective custody, but only found four of her five children there.
Thomas refused to reveal where Janiya was, officials said. When she also would not tell a judge in family court Friday where her missing daughter was, the judge ordered she be held in contempt of court at the Manatee County Jail.
When news of Janiya's disappearance reached family members over the weekend, Lt. Racky said they reached out to police with concerns. Authorities obtained a warrant for the home and continue to investigate.
Racky told reporters he has no idea why it took more than year to get authorities involved in this case.
"Nobody told us until Friday night," Racky said. "Her mother pulled her out of school because of her medical condition ... and said she was home-schooling her in 2013."
"Whenever the family would ask where (Janiya) was, her mother would always have some excuse," Racky said.
Detectives believe Janiya's mother was frustrated because of a medical condition Janiya may have had. "I don't have the exact terminology for it, but the medical condition made Janiya unable to know when she was going to use the bathroom, so she would actually wet herself and have bowel movements, and she could not control that," explained Lt. Racky.
The same medical condition reportedly killed Janiya's father.
"That did frustrate the mother…and if she did this horrible act, we think that may have contributed to that," Racky added.
Keishanna Thomas has been arrested for violating probation and prostitution in the past, according to court records. Racky said police are now tracking down the man who helped Keishanna Thomas deliver the freezer. "We should be able to talk to him today," Racky said.
Police were still waiting on the medical examiner's office for confirmation on the body Monday, Racky said.
"As soon as the medical examiner can give us a positive ID on who the child is, we'll be able to go through and continue our investigation of finding out who did this to the child and why they were put there,"Racky said.