Bodies of Iowa family found dead in Mexico to return to US this week
The bodies of the American family of four found dead in their Mexico vacation condo on Friday will be returned to the U.S. this week.
The Sharp family — Kevin, 41, Amy, 38, Sterling, 12, and Adrianna 7 — will come home to Iowa on Wednesday, ABC News reported.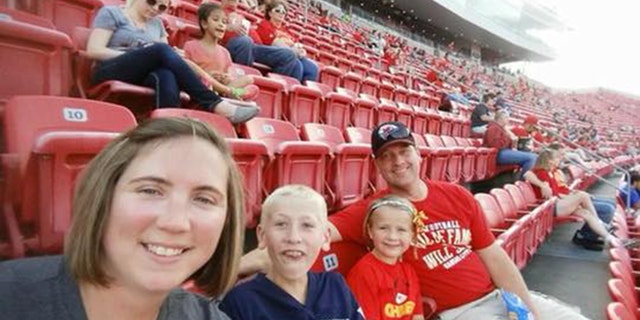 The Sharps' loved ones were coordinating their funerals on Sunday. One family member said she felt like "she lost half her family."
"My mother is holding up, doing the best she can," Amy's sister, Renee Hoyt, told ABC News. "We're all supporting her. For my mother, it was just me and my sister. So she feels that she lost half her family."
IOWA FAMILY FOUND DEAD IN MEXICO INHALED TOXIC GAS, AUTOPSIES REVEAL
The Sharp family was found dead in Tulum on Mexico's Yucatan Peninsula, officials said.
Investigators quickly ruled out foul play and later determined the family died from inhaling toxic gas. Mexican officials on Saturday said that "any violent act or suicide has been discounted."
Authorities told Hoyt the toxic gas was from "either the hot water heater or the gas stove."
The family had traveled to Mexico for spring break and booked a vacation condo through VBNO (Vacation Rentals by Owner), according to ABC News. The company told the news outlet it removed the property where the Sharps were staying from its website as the investigation continues.
Relatives reported the family missing about a week after they left for vacation. Police in Creston, Iowa, contacted the State Department, and the bodies were found during a welfare check at the condo.
The Quintana Roo prosecutors' office said the family had been dead for between 36 and 48 hours by the time they were found Friday at the condominium complex.
Fox News' Dom Calicchio contributed to this report.