Bloody fight breaks out among 30 girls at Pennsylvania prep school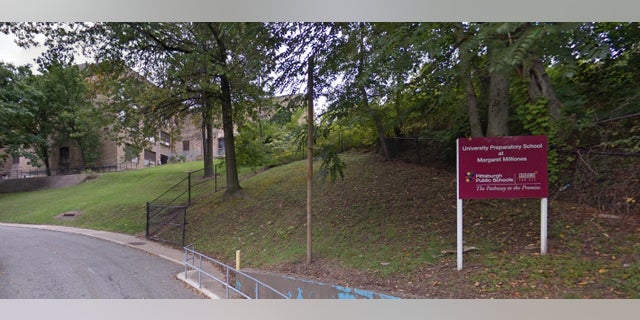 As many as 30 girls who engaged in a bloody brawl at a Pittsburgh prep school Monday were arrested and could face charges, officials said.
Initial reports claimed it was a fight over a boy that got out of hand, but investigators later said it stemmed from ongoing tensions between University Prep School students from different neighborhoods, WPXI reports.
The school, which serves grades 6 through 12, was taken off lockdown after the students were removed from the grounds. One student was taken to a hospital for an asthma attack, Pittsburgh Public Schools spokeswoman Ebony Pugh said.
TV news footage showed a large police presence and ambulances outside the school.
Pugh said she wasn't sure of the ages of those involved. The fight began around 9:45 a.m.
She says injuries other than the asthma attack were minor scratches and bruises.
The Associated Press contributed to this report.