Blind man who fell in NYC subway tracks gets new guide dog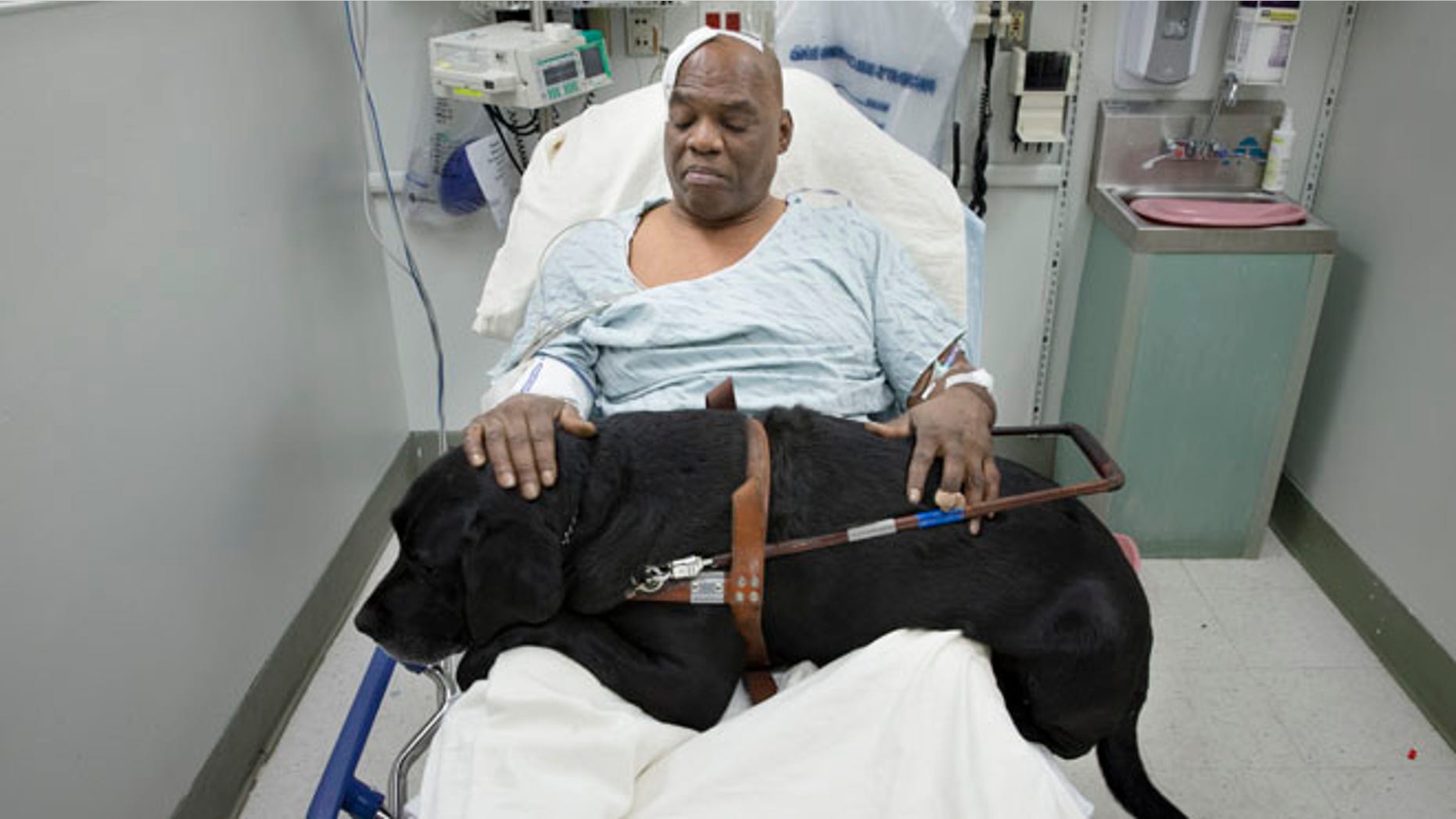 The New York blind man who fell onto subway tracks and then followed down by his guide dog last month is receiving a new guide dog because his current one is retiring.
But Cecil Williams and the dog that saved his life will remain together.
"I'm recovering well and I've enjoyed getting to know my new guide dog, Godiva," Williams said in a statement released from Guiding Eyes for the Blind.
Williams, 61, and his current dog, Orlando, both escaped injury in December when they were bumped by a train passing over them, a miraculous end to a harrowing ordeal that began when Williams felt faint on his way to the dentist.
Witnesses said Orlando barked frantically and tried to stop Williams from tumbling off the platform. Matthew Martin told the New York Post that Orlando leaped onto the tracks as the train approached and licked Williams to entice him to move.
Williams doesn't remember much about the incident because he lost consciousness. He recalls that Orlando tried to brace him against the fall and thinks momentum may have propelled the harnessed dog onto the tracks with him.
"He stayed with me. He was licking my face," Williams said. "He's a very gentle gentleman."
Enough donations have been raised to allow Williams to keep the aging guide dog that went onto the subway tracks with him when the man lost consciousness and fell from a station platform, while taking in the new dog.
"We are incredibly proud of Cecil and Orlando," said Michelle Brier, Guiding Eyes' Director of Marketing and Communications.
"Orlando has safely guided Cecil around New York City for the last eight years - a truly remarkable feat. Now it's time for him to put his paws up and relax while Godiva takes over."