Black group, Ku Klux Klan hold dueling rallies on opposite sides of South Carolina Statehouse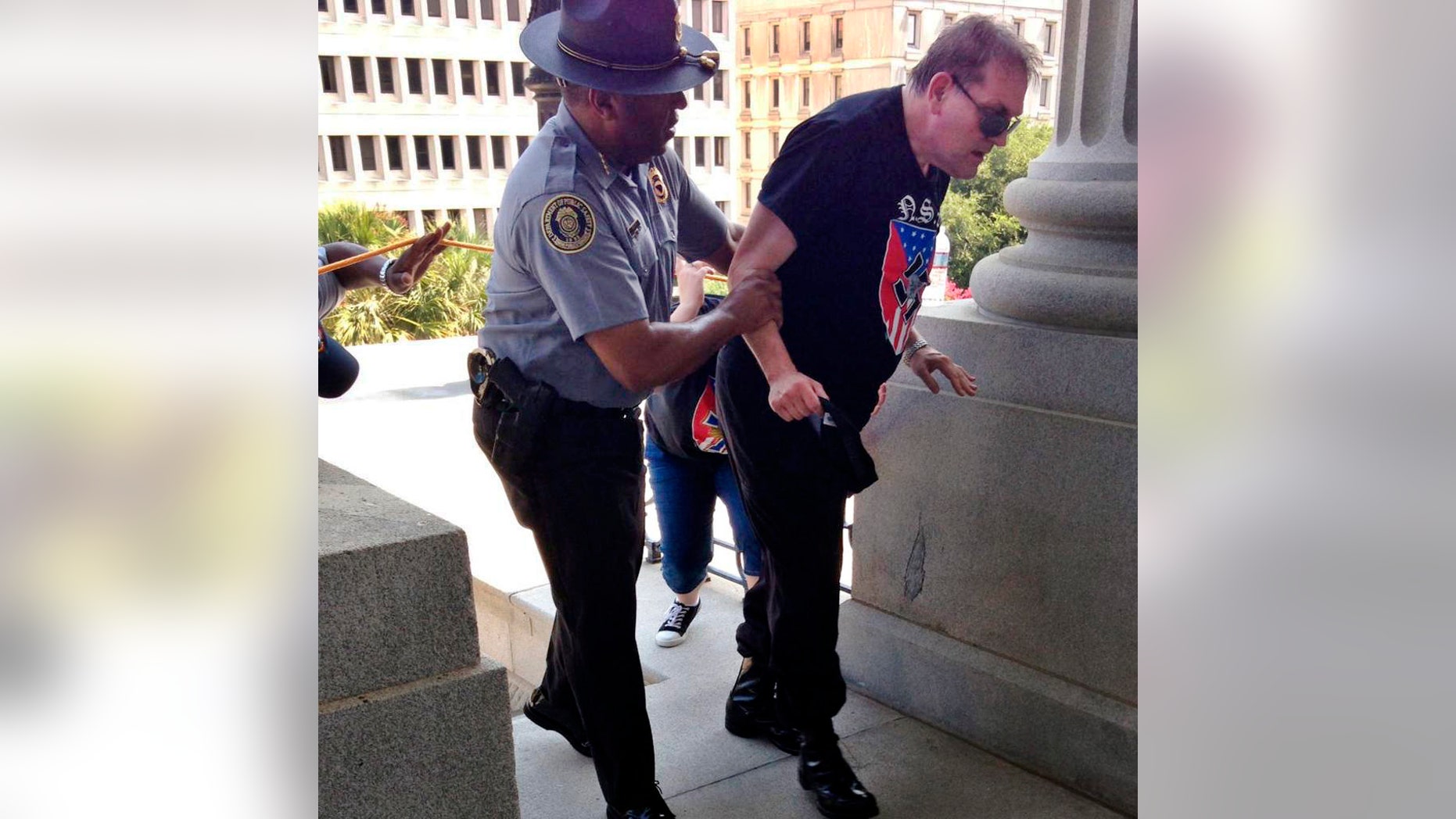 COLUMBIA, S.C. – Hundreds of people taunted each other on the grounds of the South Carolina Statehouse during separate rallies staged by two groups from outside the state.
Black Educators for Justice, based in Jacksonville, Florida, held its rally Saturday on the north side of the Statehouse, where the Confederate flag was removed earlier this month. Later, the North Carolina-based Loyal White Knights of the Ku Klux Klan held a rally on the opposite side of the building to protest the flag's removal.
Several people carried the Confederate flag along the margin of the crowd at the black educators rally. About 40 members of the KKK marched up the Capitol steps and waved flags. Many in the crowd jeered.
Two men who were involved in a scuffle were led away by police.