Black GOP volunteer says he was threatened at North Carolina polling station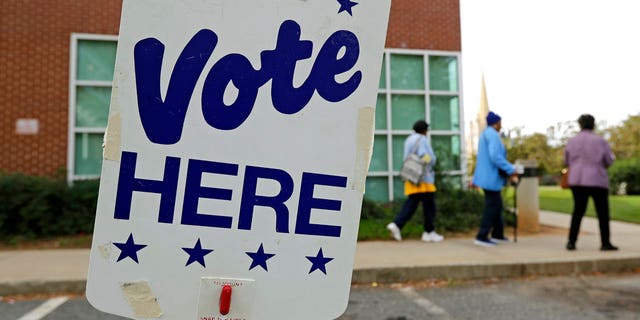 NEWYou can now listen to Fox News articles!
A black Republican volunteer at a polling station in North Carolina on Wednesday said he was threatened by three white people -- including one who showed a gun -- and said he was called him a racial epithet, The News & Observer reported.
Derek Partee, a retired homicide detective from New York, told the paper the trio approached him at the Steel Creek polling station in Mecklenburg County.
"[J]ust threatened by two white males (and) a white female who called me a N*****, Black piece of s*** and he exposed his weapon," Partee wrote in a Facebook post. "I had to back off and call (Charlotte-Mecklenberg Police Department), folks are getting bold and forward in the time."
Partee told The News & Observer that a fellow volunteer had pointed out three people in the parking lot who had been taking pictures Tuesday and Wednesday. Partee said he was taking down the license plate numbers of their car when he was confronted by the trio. Partee told Charlotte's FOX 46 he took pictures of the two men and the woman before calling the police.
Partee said the people approached him asking about his party, but "they didn't care whether I was a Democrat or Republican, they just cared that I was black."
NORTH CAROLINA GOP HEADQUARTERS FIREBOMBED
Dallas Woodhouse, the executive director of the state Republican Party, said county offices have been under heightened security since a Republican headquarters in Orange County was firebombed in the lead up to the 2016 presidential election.
CMPD released a statement stating it had identified the trio and had one person in custody. The suspect had reportedly been carrying a BB gun. He was formally charged at the Magistrate's office, according to the news release. His identity was not released. The two others were not charged after police determined they did not violate any laws.
The incident prompted authorities to conduct scheduled zone checks at polling stations through the midterm elections, FOX 46 reported.
The Associated Press contributed to this report.