Black Friday Missouri mall shooting leaves teen seriously injured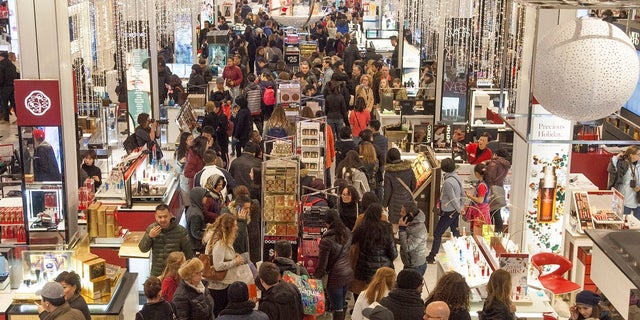 A shooting outside a Missouri mall late Thursday left a 19-year-old with life-threatening injuries.
The incident occurred outside the Columbia Mall in Columbia, Mo. when a man allegedly fired his gun after attempting to place it in his holster, KMIZ reported. It wasn't immediately clear if the shooting was accidental or deliberate.
MISSOURI POLICE OFFICERS' LUNCHES PAID FOR AT DELI BY 'MYSTERY MAN'
"We were literally just talking about how we thought it was pretty lucky that nothing happened tonight, and then we come out and this is what we saw," Brittany Huhn, a shopper, told KSHB. "It's kind of scary to be honest."
Police haven't made any arrests.
'NON-WHITE' STUDENT LINKED TO RACIST GRAFFITI INSIDE SCHOOL, OFFICIALS SAY
"There's nobody outstanding; we have everybody we need to talk to. Nobody was in any sort of danger," Sgt. Clint Sinclair of the Columbia Police Department told KSHB. "We have our detectives investigating, as well as our forensic evidence team but there's no danger to any shoppers or anything at any point during this situation.
The injured person's identity was not immediately released.